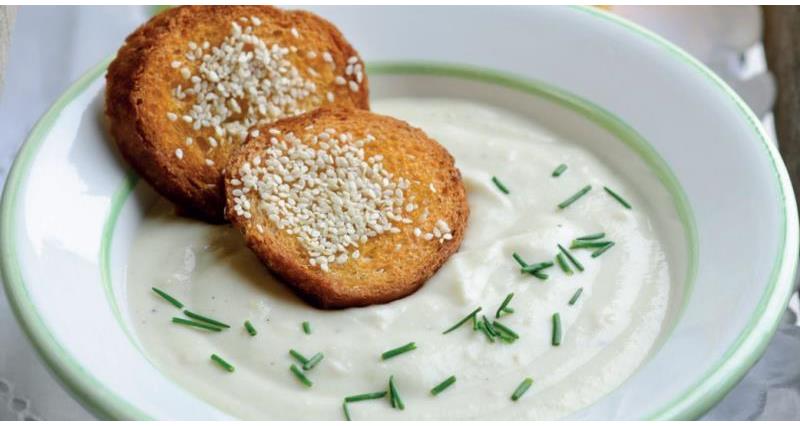 Serves: 2
Preparation time: 15 minutes
Cooking time: 15 minutes
Ingredients
1 small cauliflower, trimmed (discarding rough stalks), washed and finely chopped
1 large potato, peeled and finely chopped into 2cm pieces
2 garlic cloves, peeled and finely chopped
850ml milk
25g butter
175g mature Cheddar cheese
sea salt and freshly ground black pepper to taste
For the sesame toast
4 slices French bread
100g sesame seeds
small amount of olive oil
Method
Put the cauliflower, potato and garlic in a large pan, cover with the milk and put on a low heat. Simmer until the potato is very soft, which should take approximately 10–12 minutes.
When the vegetables are cooked, add the butter and the cheese and, using a stick blender, blend until the soup is totally smooth. Season to taste. Set the soup aside somewhere warm.
Toast the bread slices, then drizzle some olive oil all over them, and sprinkle the sesame seeds on top.
Serve the soup in warm bowls with the sesame toast.
---
NFU Countryside has put together a fantastic collection of recipes for our recipe book called 'Countryside Kitchen.' The book, which contains recipes and some of the stories behind the growers of the raw ingredients retails at £15.95 plus P&P. Members can buy the book for £7.95 plus P&P.
Buy your copy here