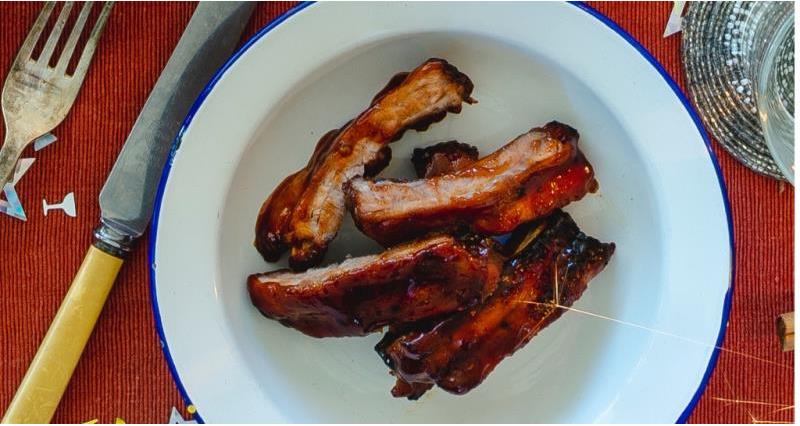 Serves: 8
Preparation time: 5 minutes
Cooking time: 1 hour
Ingredients
1.8kg pork spare ribs
6 tbsp tomato ketchup
4 tbsp mango chutney
3 tbsp sunflower oil
2 tbsp Worcester sauce
2 tbsp soft brown sugar
2 tbsp vinegar
freshly ground black pepper
Method
Preheat the oven to 190°C/fan 170°C/375°F/gas mark 5.
Place the ribs in a large pan, cover with cold water and bring to the boil. Boil for 5 minutes, drain well and transfer to a large roasting tin.
Blend together the remaining ingredients and season with black pepper. Brush liberally over the ribs.
Roast in the oven for 45 minutes to 1 hour, turning and basting occasionally until the ribs are cooked through and slightly charred in places.
---
NFU Countryside has put together a fantastic collection of recipes for our recipe book called 'Countryside Kitchen.' The book, which contains recipes and some of the stories behind the growers of the raw ingredients retails at £15.95 plus P&P. Members can buy the book for £7.95 plus P&P.
Buy your copy here