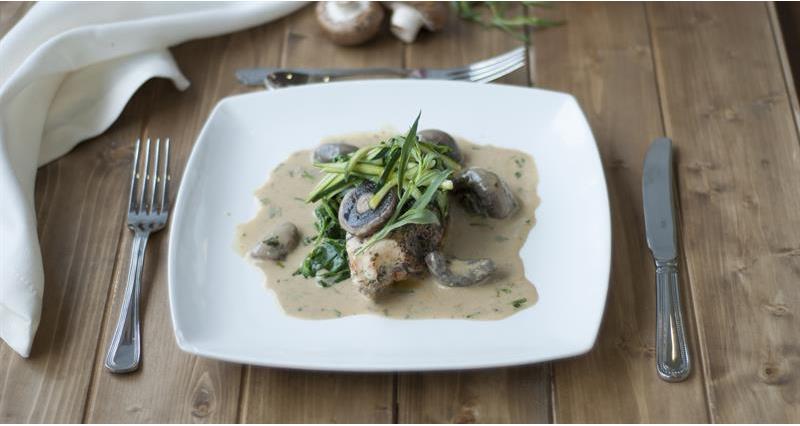 Serves: 2
Ingredients
2 skinless Red tractor chicken breast fillets
300ml pink champagne
1 tsp olive oil
200g mushroom selection, cleaned, with any large mushrooms halved
2 tbsp double cream
1 tbsp chopped fresh tarragon
salt and freshly ground black pepper
Method
Place the chicken breasts in a single layer in a large saucepan. Pour over the champagne or sparkling wine and bring to the boil. Reduce the heat, cover, and simmer gently for 15-20 minutes, until the chicken breasts are thoroughly cooked. If using pink champagne this will give your chicken a pink hue.
Heat the oil in a frying pan and cook the mushrooms for 2-3 minutes, turning occasionally, until golden.
Strain the chicken breasts, reserving the liquor, and keep warm. Add the reserved liquor to the mushrooms and simmer for 3-4 minutes. Reduce the heat and stir in the cream and tarragon. Simmer gently for 2 minutes, until the sauce has thickened slightly. Season to taste.
To serve: Halve the chicken breasts and pour over the mushroom sauce. Serve with baby courgettes and roasted new potatoes.