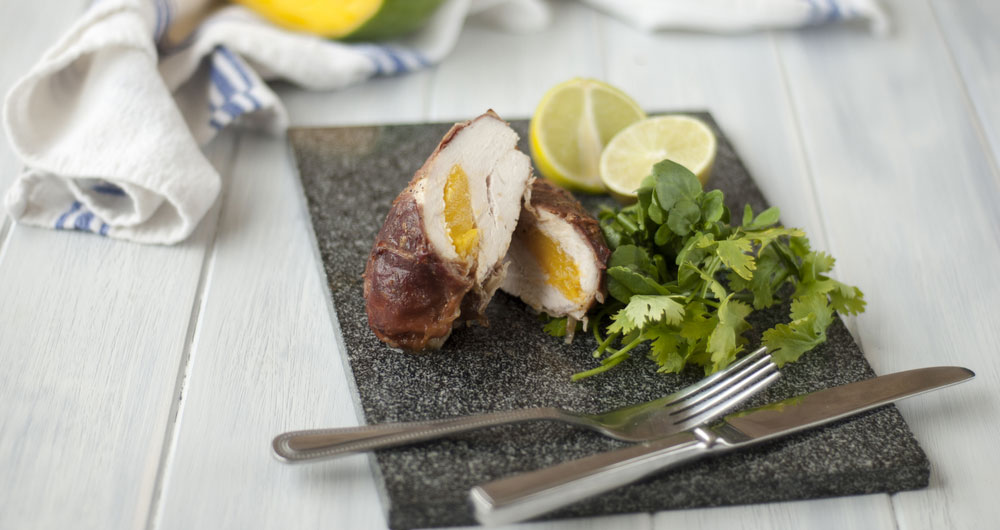 Serves: 2
Ingredients
2 boneless, skinless Red Tractor chicken breasts
1 mango, peeled and sliced
juice of 1 lime
seasoning
2 slices Parma ham
knob of butter
1 tbsp olive oil
Method
Preheat the oven to 200°C/400F/gas mark 6.
Cut a pocket along the length of the chicken breast with a sharp knife. Insert slices of mango into the pocket. Sprinkle the mango and the chicken breast with the lime juice and season.
Wrap the Parma ham around the chicken breast, overlapping on the underside of the chicken breast.
Heat the butter and oil in a pan. When foaming, add the chicken pocket-side down first, to brown all over.
Place into the oven for 15- 20 minutes or until cooked through.
Serve the chicken with potato mash flavoured with fresh coriander.