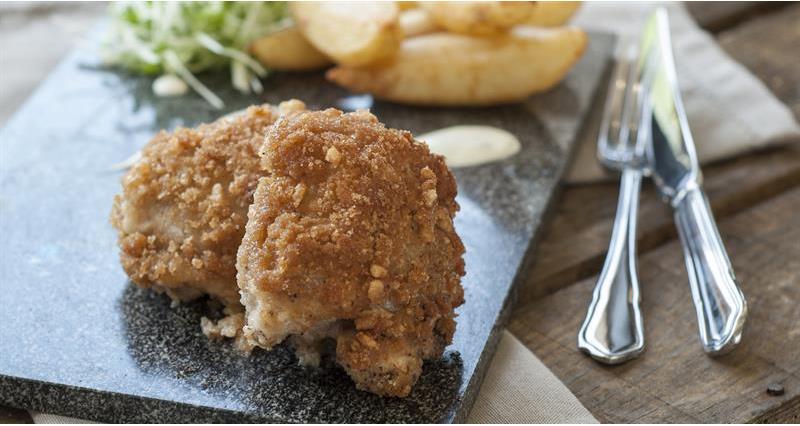 Ingredients
Red Tractor chicken pieces (thighs, legs, breast, wings) or boneless bite-sized pieces
Mayonnaise
Rice krispies
Potatoes
Olive oil
Method
Cut up a whole chicken into either large sections or small bite-size pieces.
Put a few spoons of mayonnaise in a large bowl and roll the chicken in it.
Lightly crush the rice krispies in a large bowl with a spoon and then roll the mayonnaise covered chicken through the crushed krispies.
Place on a baking tray and bake until golden, around 30 mins at 200°c or until the outside is golden and the chicken is fully cooked all the way through (no traces of pink, use a skewer to check juices run clear).
For the chips you can either leave the skins on for extra fibre, or take them off if preferred and cut into chip shapes - not too thin, not to thick.
Simply put on a baking tray and drizzle with olive oil and seasoning (try adding some garlic powder or some spice for a bit of a kick). Bake for around 30 mins, until soft but crisp. Shake round and turn half way through cooking.
Serve together with some fresh British garden peas.