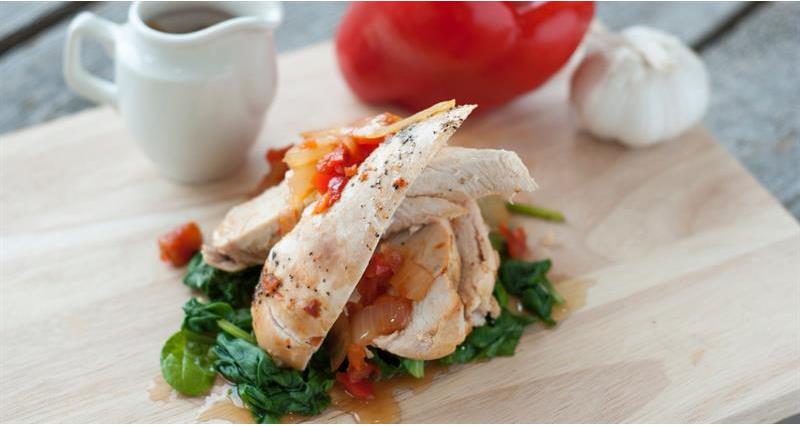 Serves: 4
Ingredients
500g sliced Red Tractor chicken
1 tsp oil
2 onions
chopped mixed peppers
2 tsp tomato puree
2 cloves garlic
1 can of Diet Coke or Dr Pepper
1 tsp oil
Method
Fry the onions and garlic in oil.
Next, fry the chopped mixed peppers and sliced chicken for a few minutes.
Add the tomato puree and a can of Diet Coke or Dr Pepper.
Bring to the boil and simmer for about 20 minutes.

TIP: You could add cooked noodles or some plain cooked rice before bringing to the boil, if you want to bulk the meal out.