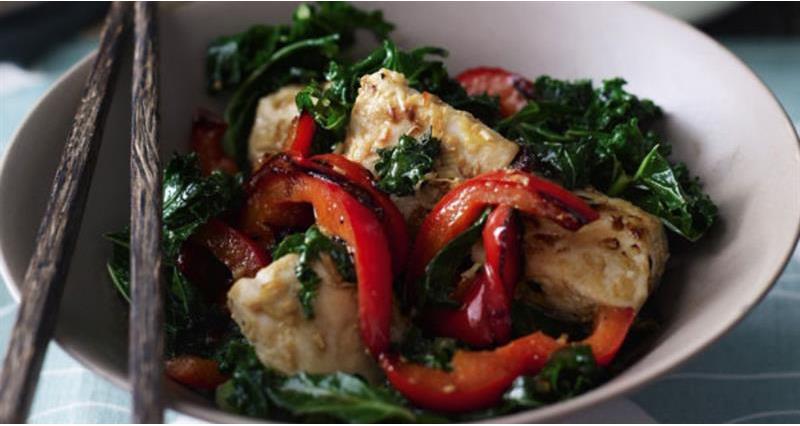 Serves: 4
Ingredients
400g Red Tractor chicken breast chunks
1 stalk lemongrass, shredded finely
1.5cm piece fresh root ginger, finely chopped
1 clove garlic, crushed
2 tbsp sesame oil
200g pack curly kale
1 red pepper, deseeded and sliced
2 tbsp light soy sauce
Method
Mix the chicken with the lemon grass, ginger, garlic and half the sesame oil and marinate for 5 minutes.
Heat the remaining oil in a wok or frying pan and add the chicken. Stir-fry for 5–7 minutes until the chicken is browned and almost cooked through.
Add the kale and pepper to the pan and continue to cook for 3–4 more minutes until the kale is wilted and the chicken is cooked through with no pink meat.
Stir in the soy sauce and cook for a minute.

Serve with steamed rice.