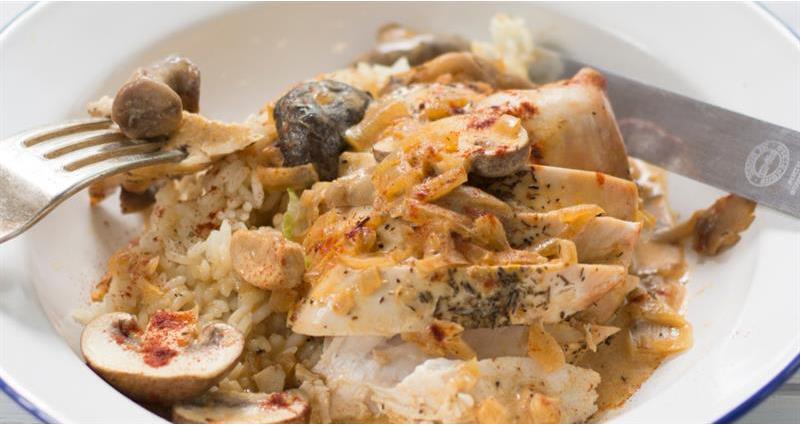 Serves: 4
Ingredients
4 skinless Red Tractor chicken fillets cut into strips
1 knob of butter
2 tsp oil
1 small onion, finely sliced
150g chestnut mushrooms, sliced
75ml white wine
75ml chicken stock
1 tsp whole grain mustard
1 x 150ml tub soured cream
bunch of fresh parsley or thyme, chopped
salt and freshly ground black pepper
Method
Heat the butter and oil in a large frying pan. Cook the onion for 3 – 4 minutes until soft and beginning to colour. Add the chicken and cook for 5 – 7 minutes until golden brown.
Add the mushrooms; cook until soft and most of the liquid has simmered off.
Add the wine and boil for 5 minutes to reduce by half. Then add the stock, mustard and soured cream and bring to the boil. Season and add the parsley.
Serve immediately over noodles or rice.