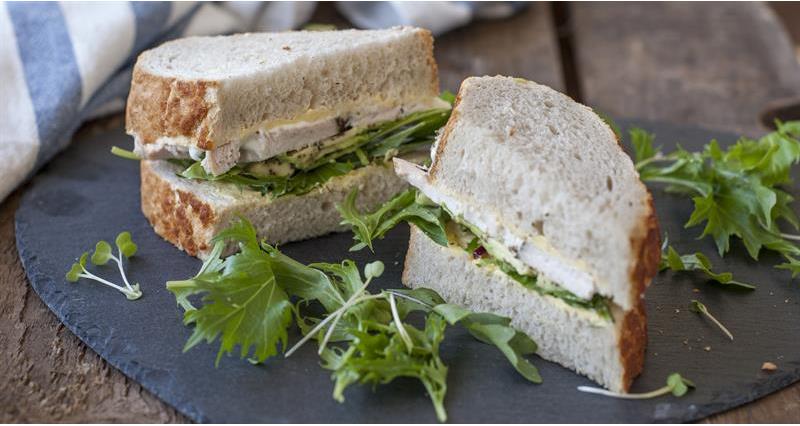 Serves: 1
Ingredients
1 skinless Red Tractor chicken breast, cooked
2 thin slices wholemeal bread
knob of butter, softened
¼ ripe avocado
squeeze of lemon juice
2 slices proscuitto
handful watercress
1 vine ripened tomato, sliced
Method
Spread the bread lightly with a little softened butter.
Place ¼ ripe avocado (it has to be ripe, otherwise it'll be bitter and revolting) and a squeeze of lemon juice in a small bowl and mush with a fork until smooth and creamy. Spread this on to one of the slices of bread.
Slice the chicken and place on top of the avocado. Add the prosciutto (remove the visible fat), and a couple of leafy stems of watercress. Finally add the tomato.
Top with the second slice of bread and tuck in.