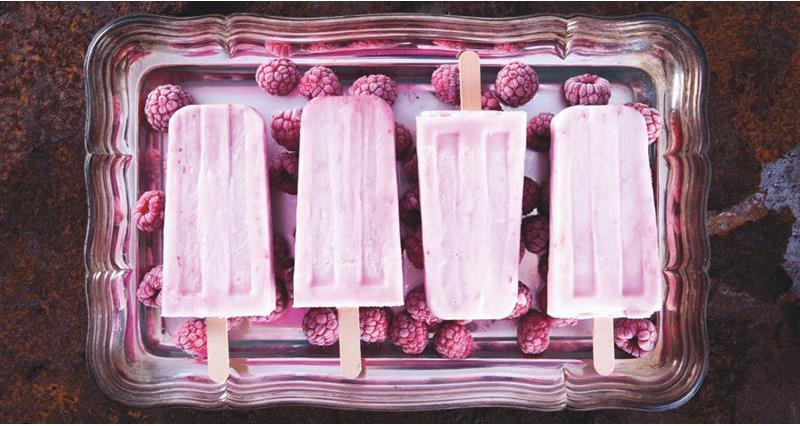 Serves: 6
Prep and cook time: 10 min
Freezing time: 4 h 45 min
Cooking skill: easy
Ingredients
60 g | 2 oz Silver Spoon caster sugar
50 ml | 1 3/4 fl oz | 10 tsp whipping cream
275 g | 10 oz British raspberries
4 reduced-fat digestive biscuits, crushed
500 g | 18 oz low-fat vanilla Greek-style yoghurt
6 lolly sticks
Method
Combine sugar, cream, and raspberries in a food processor. Blend on high until smooth, scraping down sides of processor as needed.
Pass through a fine sieve into a bowl. Thoroughly whisk in crushed biscuits and yoghurt until combined.
Divide mixture between holes of a 6-hole silicone ice cream mould. Freeze for 45 minutes before inserting wooden lolly sticks into them.
Return to freezer until firm and set, about 4 hours.
When ready to serve, let stand at room temperature for 5 minutes before carefully removing from mould.