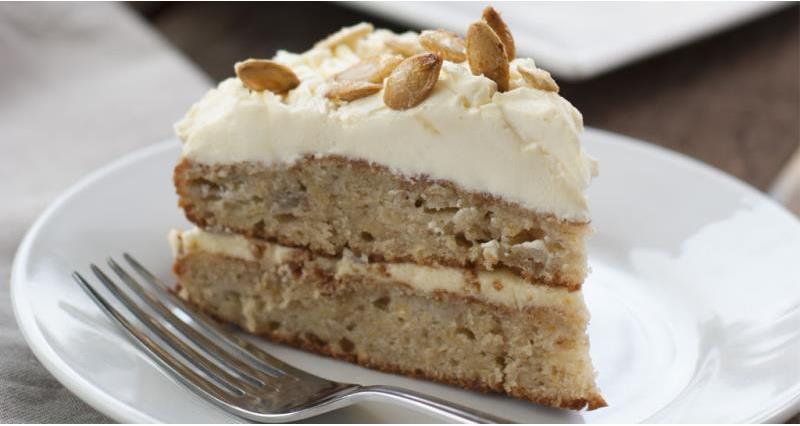 Ingredients
150ml sunflower oil
225g self raising flour
2tsp baking powder
140g muscovado sugar
140g pumpkin grated
2 ripe bananas mashed
2 eggs
1tbsp milk
For the frosting and filling
225g mascarpone cheese
225g icing sugar
1 vanilla pod
Roasted pumpkin seeds
Method
Pre heat oven to 180C/350F/Gas 4.
Take two shallow 20cm/8in cake tins that have been brushed with hot butter and lined with greaseproof paper.
Peel the pumpkin and de-seed it. Put the seeds in the oven for 25 minutes to roast, then sprinkle with caster sugar when cooled.
Mash the bananas.
Put the ingredients into a bowl and mix into a paste. Put the past into the cake tins and pop into the oven for 30 minutes.
Leave to cool before then make the cream cheese filling and frosting.
Lightly whip the mascarpone cheese until it goes fluffy, than add the vanilla pod after the seeds have been removed.
Add the icing sugar and continue whisking until light, fluffy and uniform in texture. Fill and cover the top of the cake once it's cooled, and add pumpkin seeds for decoration.