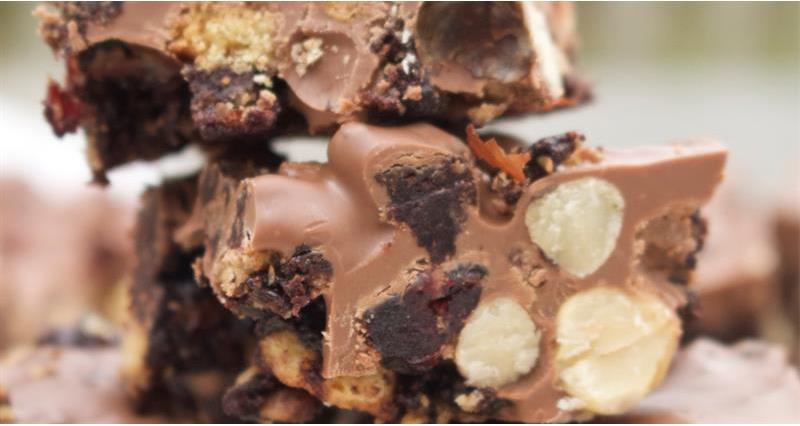 Miranda Gore Browne shares her favourite ways to use up Christmas leftovers. She says:
"This is a great recipe to use up the last of the Christmas biscuit tin, the odds and ends of dried fruit, uneaten nuts and chocolate, of course!"
Makes: 16 squares (I used a square 20cm metal tin)
Ingredients
100g butter
25g soft brown sugar
3 tbsp cocoa
4 tbsp golden syrup
225g leftover Christmas biscuits crushed
225g milk chocolate (use any leftover chocolate, white, milk or dark, they will all taste delicious).
Add up to 100g of leftover nuts (toast on a flat baking tray for about five minutes), sultanas, dried cranberries or dried fruit – use up the leftover bits in your cupboard
Method
Line your tin with non-stick baking paper.
Put the butter, sugar, cocoa and golden syrup into a pan and heat until melted.
Add the crushed biscuits (you can add raisins or other dried fruit if you want to at this point).
Press into the lined tin and put into the fridge to set.
Melt 225g milk chocolate, add ¼ teaspoon of vegetable oil (this makes it easier to cut) pour on top and smooth.
Chill in the fridge for an hour or so before cutting into squares.