Discover real British dairy ice cream with the ice cream map
Did you know, British food and farming is worth over £122 billion to the UK economy. Supporting our industry has never been more important, so what better way than to treat yourself to a scoop of British dairy ice cream on a warm summer's day!
Explore our ice cream map to find your nearest producer and discover how ice cream is made by the farmers bringing you this delicious product.

---
Farm name: Graylands Farm
Where? Bristol
Name of ice cream brand: Chew Moo
Herd: Small herd of pedigree Guernsey cows
Graylands Farm has been run by the same family for 80 years. The farm overlooks Chew Valley Lake near Bristol. They have a small herd of pedigree Guernsey cows that produce milk and cream for their award winning ice cream.
Chew Moo's ice cream parlour and coffee shop on Graylands Farm has been scooping ice cream for last six years. Their ice cream is artisan and is made using all natural, high quality ingredients including the cream and milk from their pedigree herd. They even hand pick the strawberries & raspberries when in season to make their summer fruit collection.
Chew moo produce a huge variety of flavours from top favourites like creamy golden Guernsey, elderberry ripple, peanut butter and salted caramel to seasonal specials such as Christmas pudding ice cream. They are all hand made in small batches by three generations of the family.
The family say one of the best things about being a dairy farmer and making ice cream is "being able to educate people where their food comes from". The farm hosts open days for schools, scouts and other groups to showcase their ice cream parlour.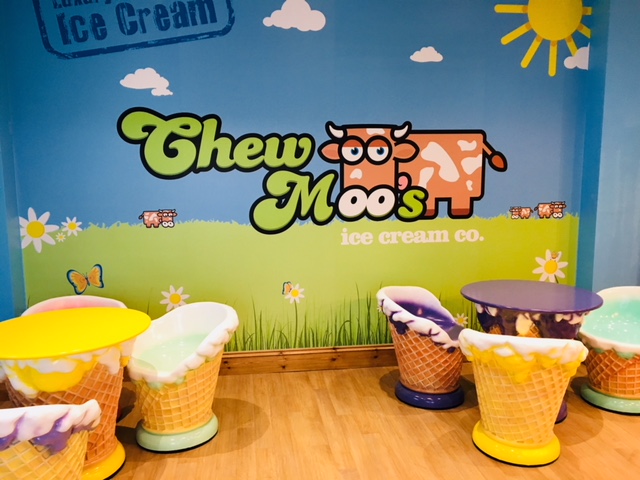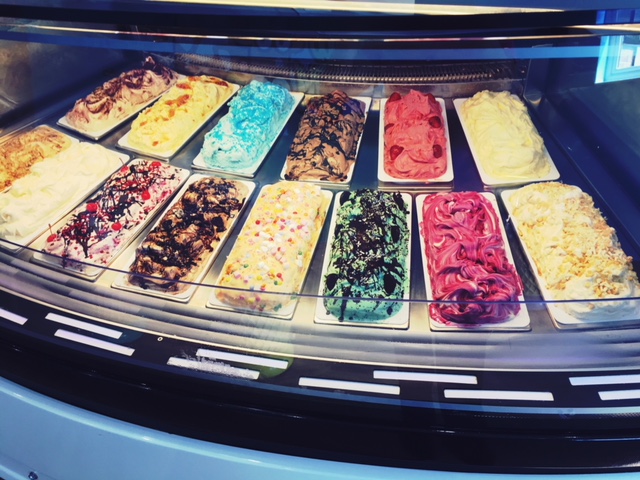 Farm name: Common Piece Farm
Where? Powys
Name of ice cream brand: Dairy Dreams
Herd: 180 Holstein and Meusse Rhine dairy cows
Common Piece Farm is a family run Welsh dairy farm in Powys. They have been producing ice cream since 2005 under the brand name Dairy Dreams. They wanted to add value to the milk being produced at the farm, which led them into ice cream production. They have built up the business and now offer over 40 flavours, where possible they source local natural flavourings to add to their double cream to make their much loved ice cream. Dairy dreams also make sorbets. 'Straight from the cow' which is a plain ice-cream is one of the most popular flavours on the menu.
Dairy Dreams successfully supplies to local restaurants, shops, theatres and caravan parks etc. along with the ice cream parlour on the farm, where you can enjoy your freshly made ice-cream with scenic views.
For the Dairy Dreams team, animal welfare is a top priority and all the facilities are maintained on high standards.
For more information and opening times visit http://www.dairydreams.co.uk/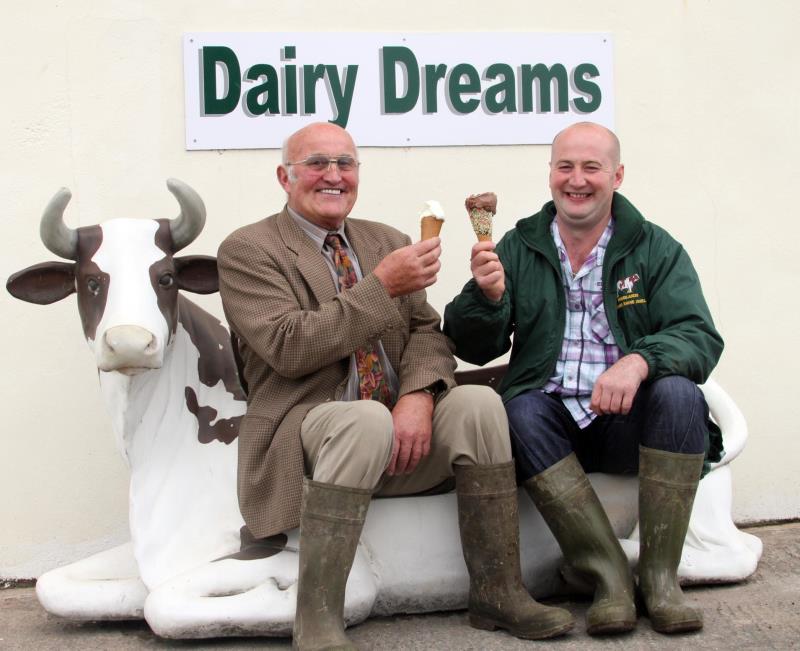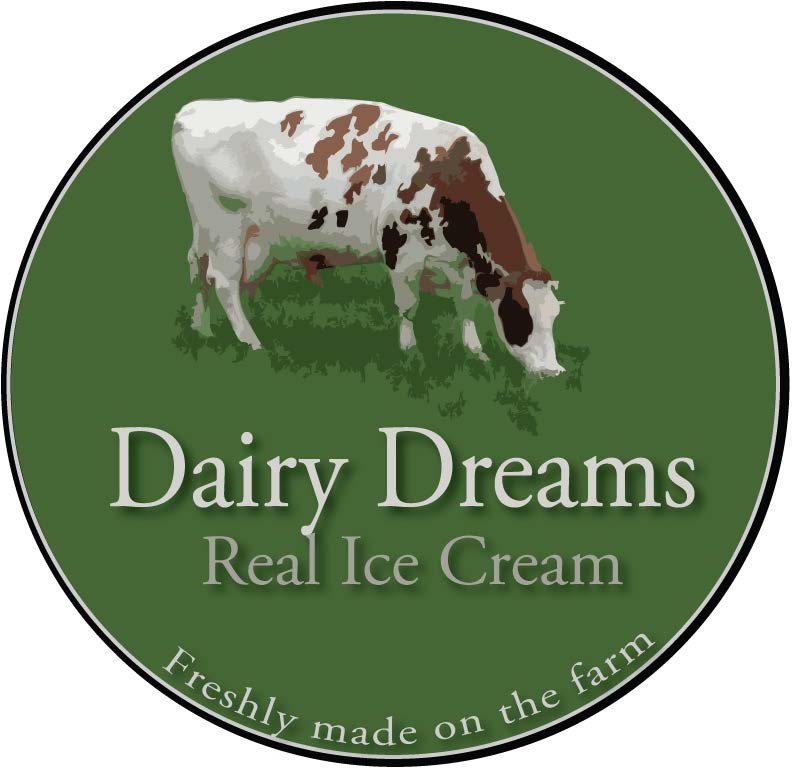 Farm name: Alder Carr Farm
Where? Suffolk
Name of ice cream brand: Alder Tree Ice Cream
Alder Carr Farm has been making ice since 1987 near Needham Market in Suffolk. It all started due to a bumper crop of raspberries. Nick and Joan Hardingham dug out one of their grandmother's old recipes and make some handmade batches of what is now called fruit cream ice. They never looked back as they were overwhelmed with orders from other farm shops around the county and rave reviews for their fruity ice cream. Alder Tree fruit cream ice was founded on the belief that everything should be done in an ethical and sustainable way with local ingredients and Nick and Joan are proud of that. Alder Tree fruit cream ice has received numerous accolades; it is a Great Taste Producer and has received over 50 Great Taste Awards to date including Suffolk's greenest micro business.
What makes Alder Tree ice cream so special?
100% British fruit, cream & sugar
The fruit is grown at Alder Carr or on two local farms, within 20 miles
The cream comes from Norfolk & Suffolk
The sugar is British
To learn more go to: https://www.alder-tree.co.uk/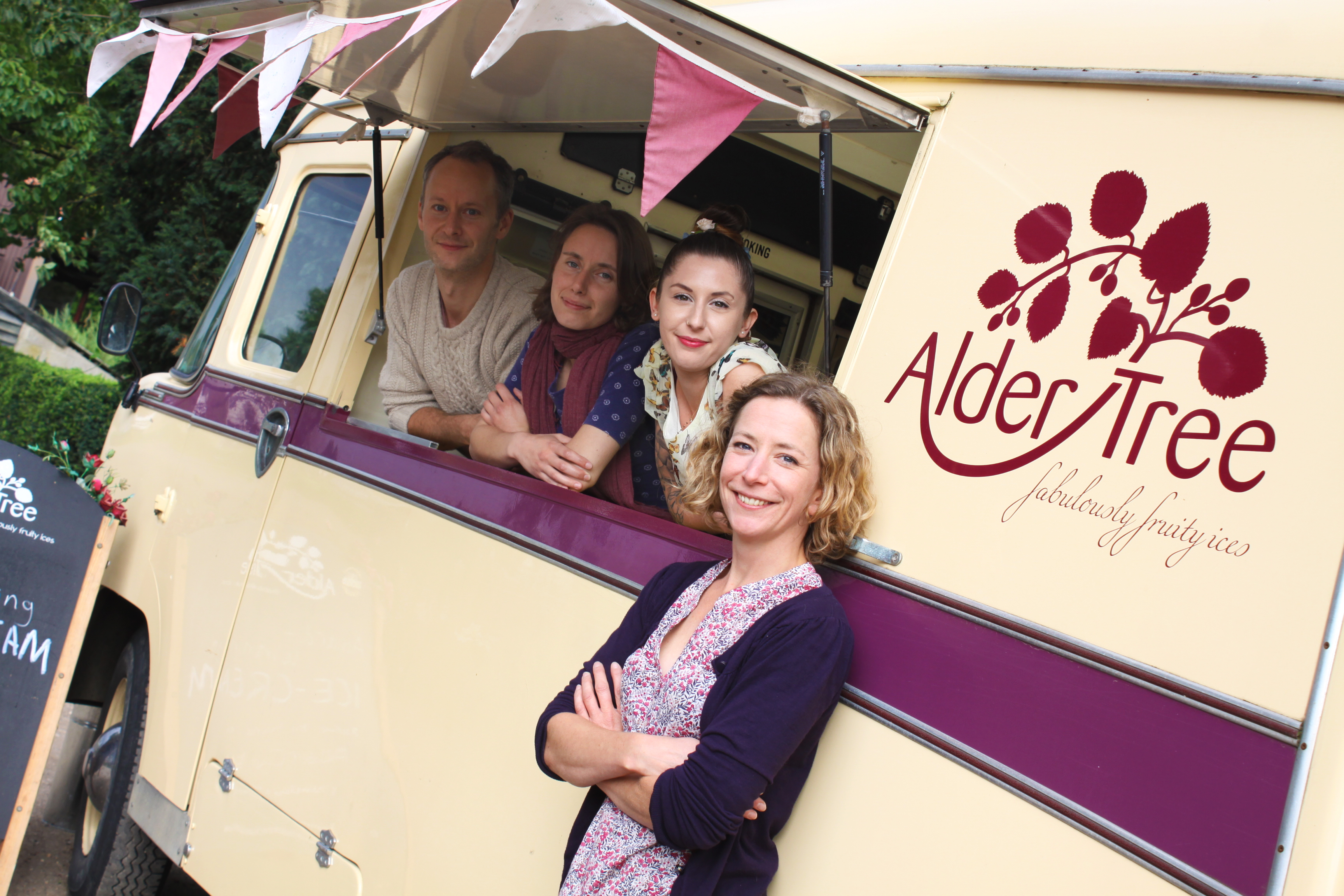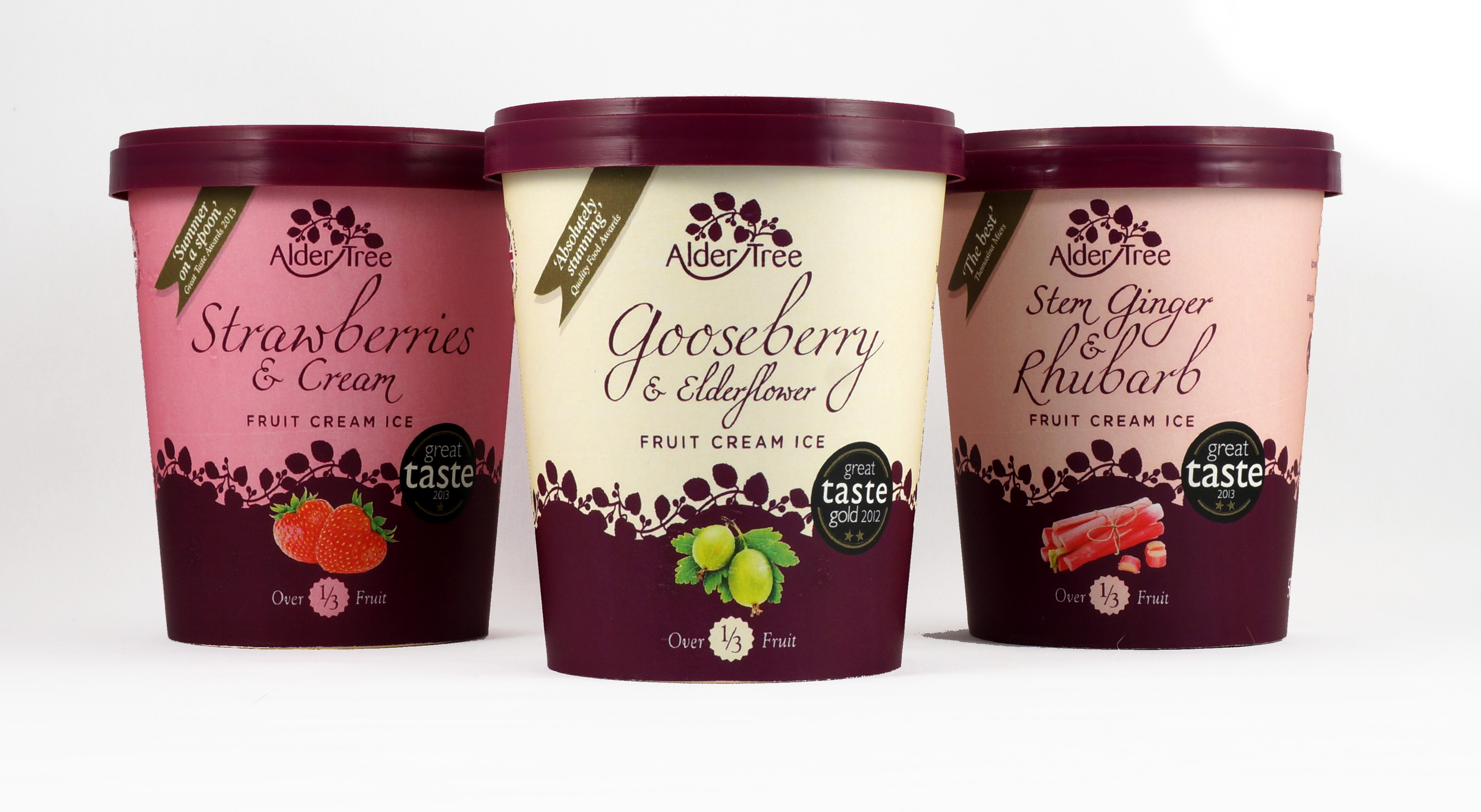 Farm name: Morwick Dairy Farm
Where? Northumberland
Name of ice cream brand: Royal Double
Morwick Dairy have been producing ice cream for the last 15 years under the brand name Royal Double in the heart of Northumberland. The Howie family have farmed here for over 70 years. They use special recipes and flavours sourced from Italy to produce a farmhouse dairy ice cream with an Italian twist.
Morwick Dairy ice cream trailer can be spotted attending local shows and events. As well as this, they also distribute their freshly produced ice cream to local farm shops, cafés and garden centres along with their ice cream parlour on farm.
Vanilla flavoured ice cream tends to top the charts all year round at Morwick Dairy Ice Cream, but they do produce an impressive 160 flavours! The priority for the family is quality and freshness. The ice cream is made in small batches using their own fresh full cream milk from their prize winning herd along with the finest ingredients to make the flavour of your choice.
For more information visit: http://royaldouble.com/