Become an NFU Countryside member and enjoy a slice of the British countryside every month.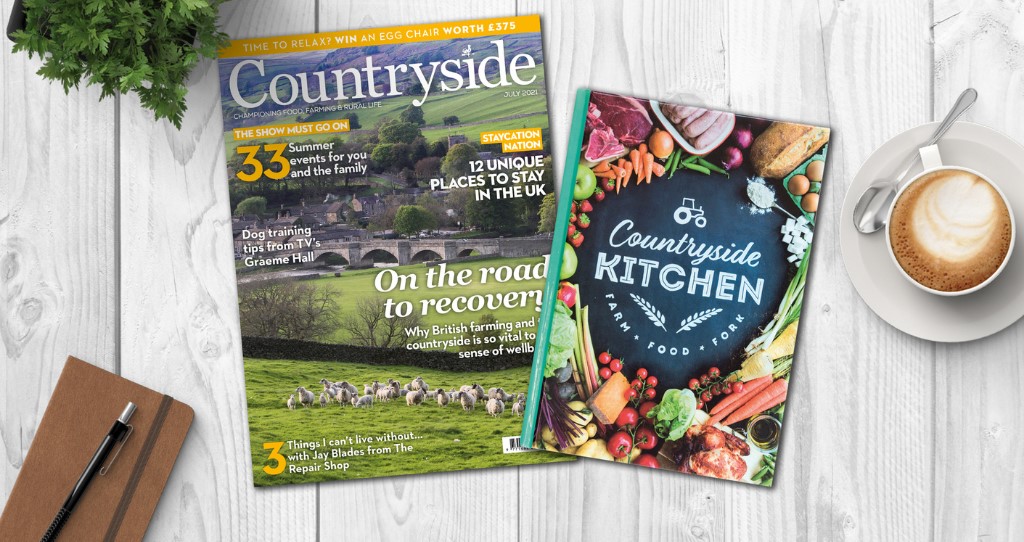 If you want to find out more about how you can champion British food and farming, join us and become an NFU Countryside member.
With your NFU Countryside membership you'll enjoy Countryside magazine delivered directly to your door every month. It's packed full of delicious recipes with great British produce, fabulous gardening features, beautiful places to visit in the countryside and stunning wildlife articles. Plus, as a member you'll enjoy a host of member benefits and services that will help you make the most of your time in the British countryside.
Option 1: Purchase a one-year UK subscription for £41.50
Option 2: Purchase a three-year UK subscription for £99 and save more than £25
Join today quoting code BRITISH10 and you'll save 10% on your first year of membership. Plus, we'll send you a copy of our fabulous NFU Countryside Kitchen recipe book, worth £15.95, to say thank you. Offer ends 31 July 2021.
Join now