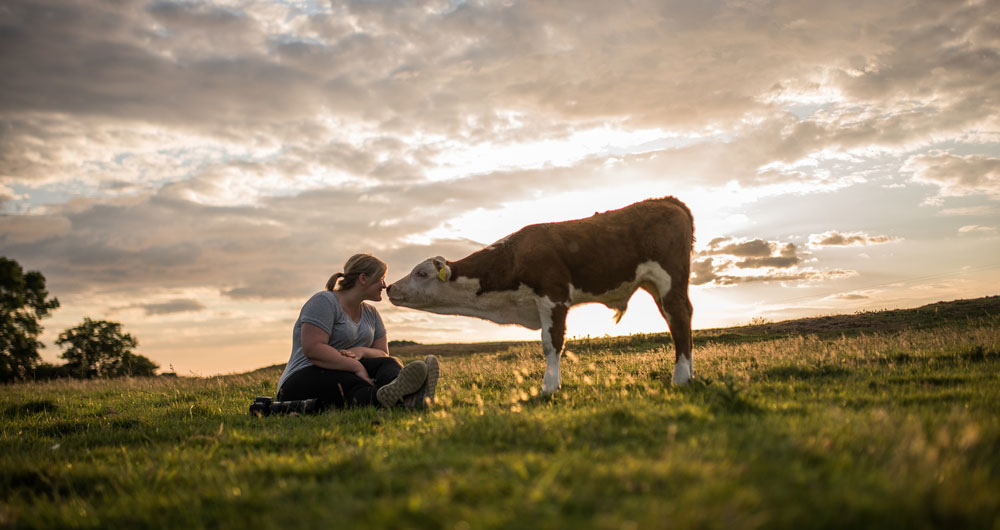 Lauren Finley is a livestock farmer on the Isle of Anglesey in North Wales. Along with her boyfriend Morgan Owen (who happens to be a professional photographer) the couple care for a herd of pedigree Wiltshire Horn sheep and Hereford cattle.
Animal welfare is at the heart of this farming family. "Ensuring the happiness and health of our animals is incredibly important to us," Lauren explains.
Lauren goes on to discuss why she believes that animal welfare is important to producing tasty, nutritious, climate-friendly food. "We find that ensuring the health and happiness of our animals is of the highest possible standard ensures that our loyal customers receive a high quality product every time. Our aim is always to promote buying locally sourced and environmentally-friendly food."
"We also feel it is incredibly important to be active on social media. This way, the general public get to see first hand how high the standard of animal welfare is in Britain."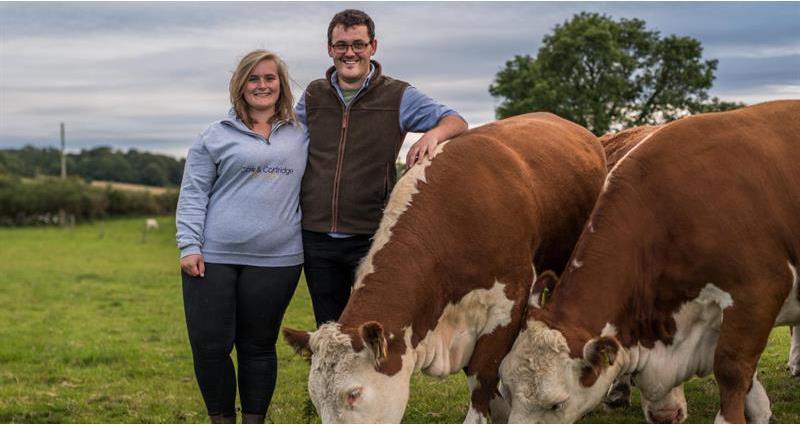 "I'm a first generation farmer, whereas Morgan's family has been farming on Anglesey as far back as they are able to trace. We started farming together 4 years ago, with a commercial flock of sheep, and a small amount of store cattle. When Morgan inherited the Gedwydd flock from his grandfather, which was established in 1911, our aim has since been to produce top quality livestock."
---
Sheep
"Our Wiltshire Horn sheep are kept outside all-year round. They shed their coat in spring, and lamb outdoors with very minimal intervention from us, this is the most natural and healthy way to keep sheep."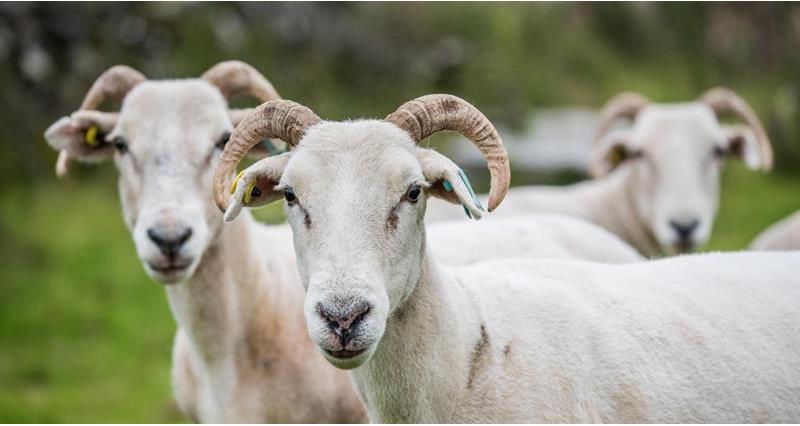 ---
Cattle
"Our cows are fed a 100% grass-based diet all year round. Being a native breed we find that the Hereford cow doesn't need anything else to thrive." Lauren is also beginning to form indivdual bonds with some of her cows. "Now that we are starting to form bonds with them individually, we're letting them familiarise themselves with us at their own pace. The more friendly ones get all the attention they want and the others are left to graze."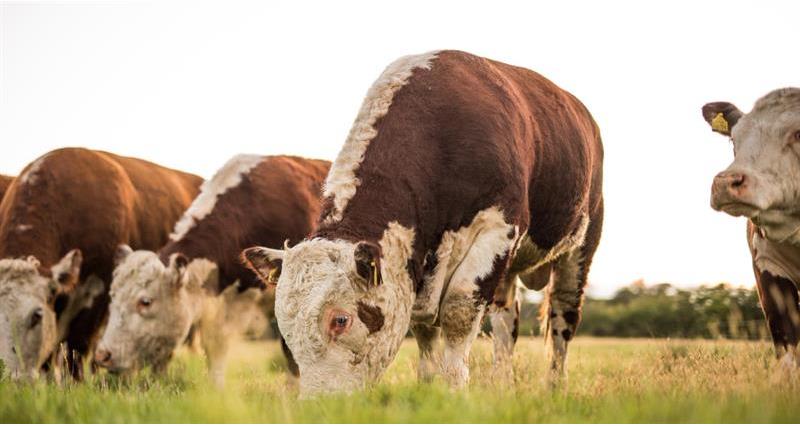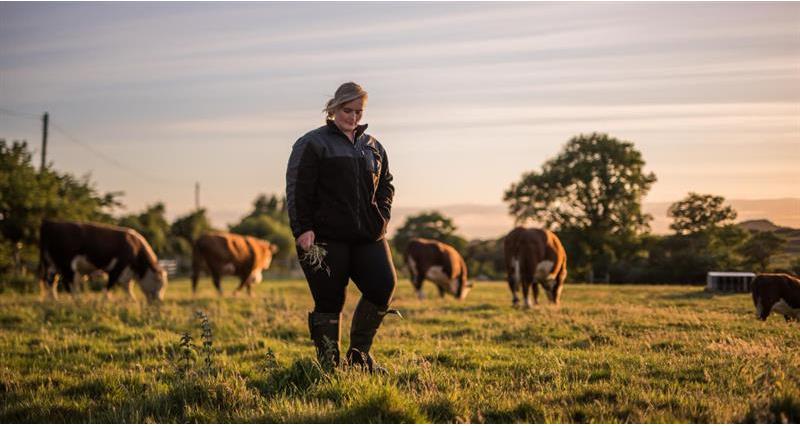 ---