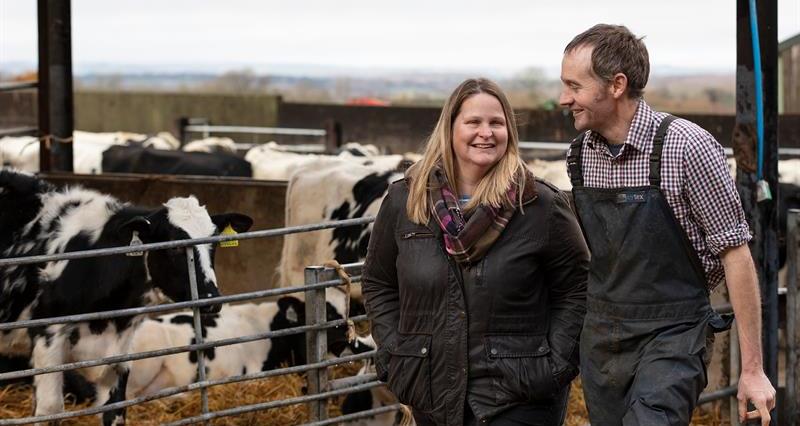 Selling fresh milk at the farmgate was something dairy farmers Pete and Emma Ledbury thought could bring in some extra income from their 80-strong dairy herd. The couple have installed a state-of-the-art vending machine and also sell home-made butter, cream, and milkshakes from their tenant farm near Shipston-on-Stour in Warwickshire.
After the initial idea, it looked like the venture might not get off the ground as the herd was struck with bovine TB.
"We lost 26 cows in 18 months, which is a big proportion of the herd," says Pete. "So, we didn't restock but invested in the processing side and set up the North Cotswold Dairy Company.
"We pasteurise our own milk. The milk comes from the tank and is gravity fed into the pasteuriser, then flows into either two holding tanks ready to be collected by Muller, who we supply the bulk of our milk to, or straight into the vending machine."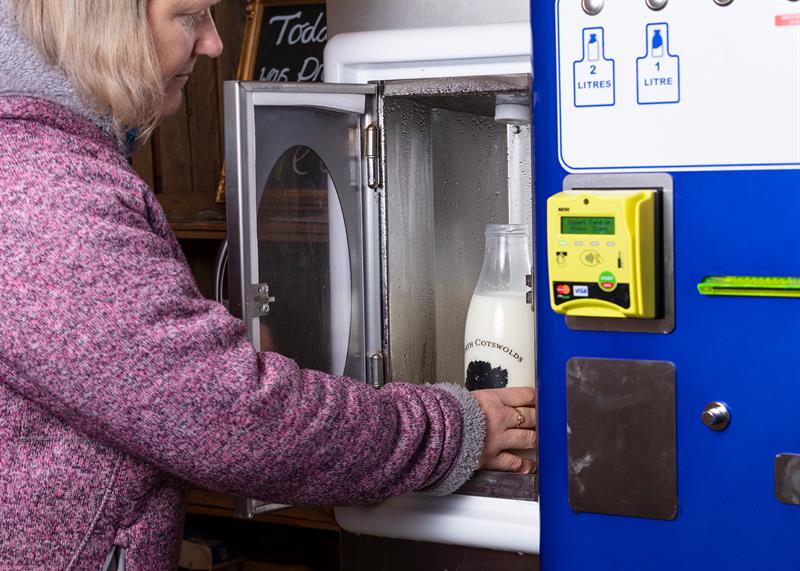 The milk is sold in one litre reusable glass bottles, which cost £2, although you can have a plastic container if you prefer. Then it's £1 for a litre of milk and you can pay with either coin or card.
Emma is pleased with the way it's going. "We're having good feedback. I think people like buying direct from us and cutting out the middle man. People can just come here and get their milk without seeing anyone. They like seeing the cows and feel connected to the farm."
A typical day on the farm
Pete takes on most of the morning milking, as Emma has her hands full getting their three children off to school, but she will then often milk in the afternoons, if she's not making butter or milkshakes to sell alongside the milk.
Pete explains: "Typically, my day starts about 6am. I'm milking by 7am, which takes about an hour. Then it's feeding, and bedding in the winter, up until lunchtime. After that I might get to do odd jobs in the afternoons, then milking again at 4.30pm. I am usually done by 6.30pm and then we have to clean and sort out the vending machine."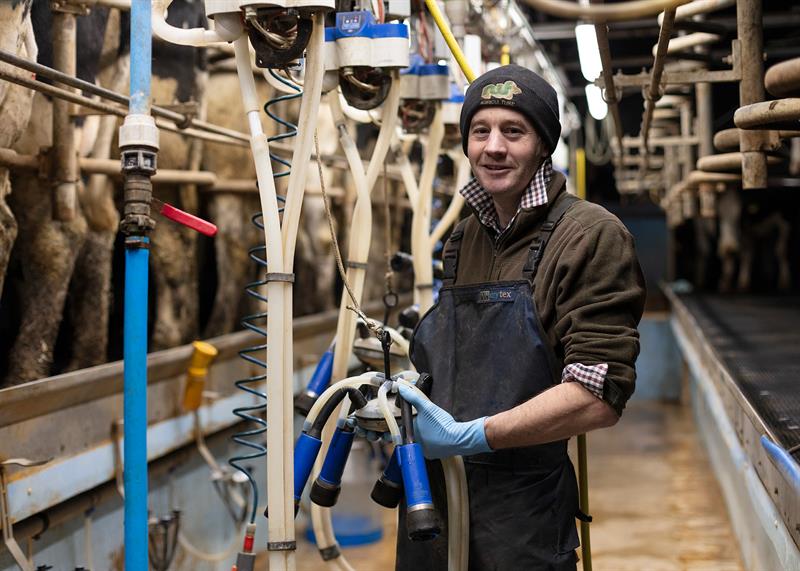 Emma, meanwhile, does the pasteurising and makes other products to sell in the honesty fridge. "We don't want to be running out of milk when people visit, otherwise they won't come back again. I either go at 9am or, ideally, I do it in the morning before the kids are up. That's a couple of hours' work, then I make cream a couple of times a week and I also make butter about once a fortnight.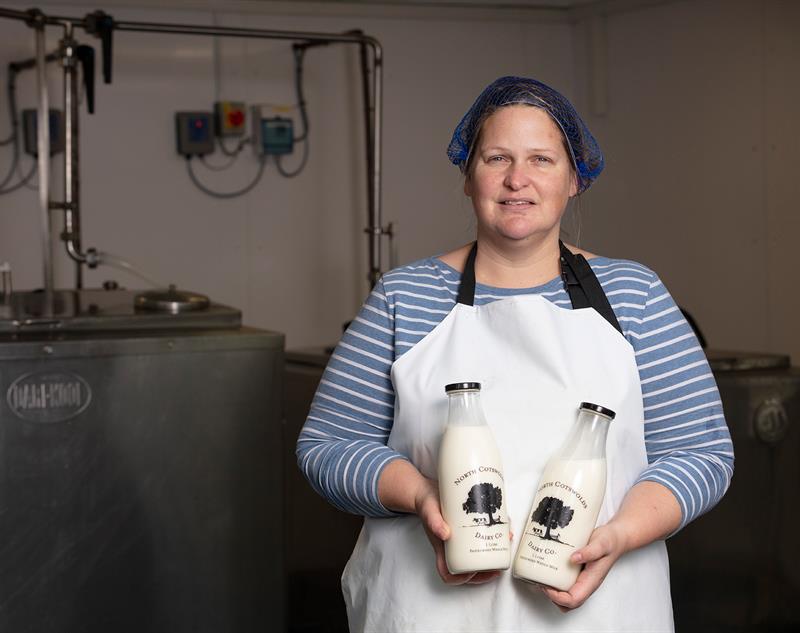 "Wednesday is normally milkshake-making and getting orders ready for my farm shop customers. Milkshakes are quick and easy and it attracts mums and kids, who walk from the village in the summer to get a milkshake. We make lots of different flavours, such as banana and raspberry, which the children simply love."
"We are really proud of our milk, and people seem to love the fact that it's fresh and local - and tastes great, too."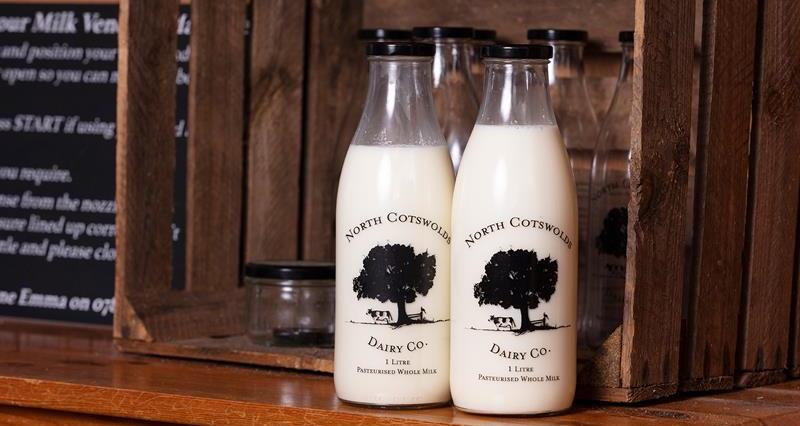 Find online: northcotswoldsdairy.com
Join Countryside and meet more farming families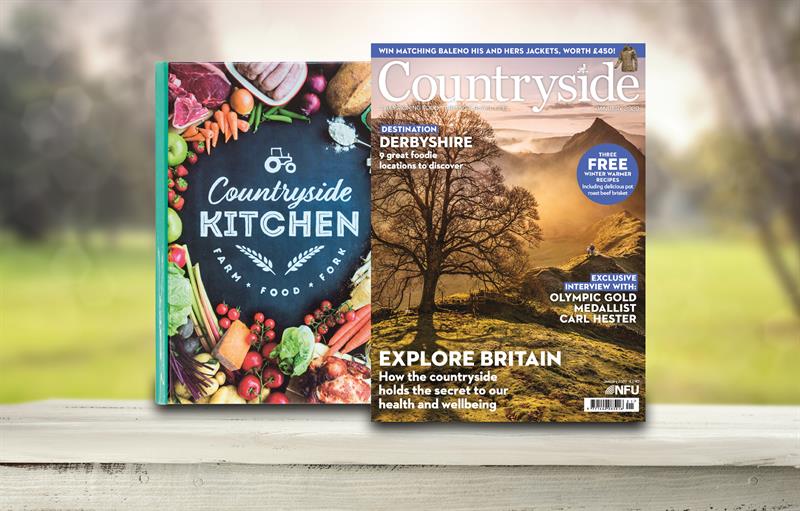 Join us and discover more about your food provenance and how you can support British farming. You'll receive our monthly magazine and enjoy a whole host of member benefits and services that will help you make the most of your time in the British countryside.