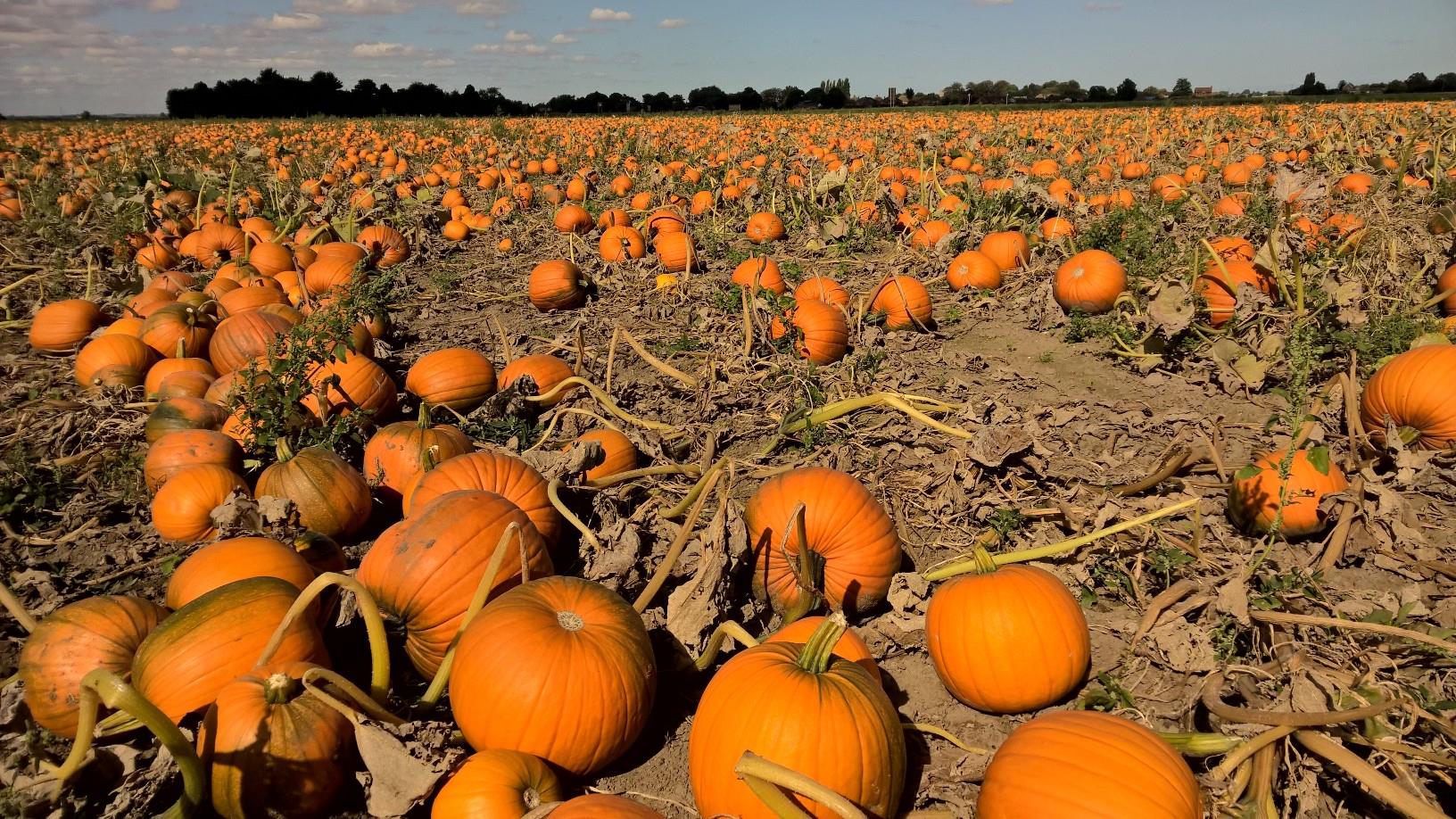 You only need to look at the changing colours of the trees to notice that autumn is upon us. With that also come the seasonal favourites and the annual pumpkin harvest.
With Halloween just around the corner, you'll all be looking for the perfect pumpkin to carve and showcase on 31 October. But remember, pumpkins are more than just a decoration. They also make for a tasty meal too, so make the most of cooking with the seasons and your pumpkin carving fun with one of our tasty seasonal recipes:
Did you know?
Although often thought of as a vegetable, pumpkins are actually a fruit
The average yield of pumpkins in the UK is 4,250 per acre
In 2016, the UK grew 3,523 acres of pumpkins, which equals 14,972,750 pumpkins!
Pumpkins come in all different colours, including green, white and blue
Meet our pumpkin farmers
Our farmers have been busy harvesting their crops since September and will continue until the end of October. It is estimated that an impressive 15 million pumpkins are grown in the UK each year. We've been speaking to several pumpkin farmers about all things pumpkin.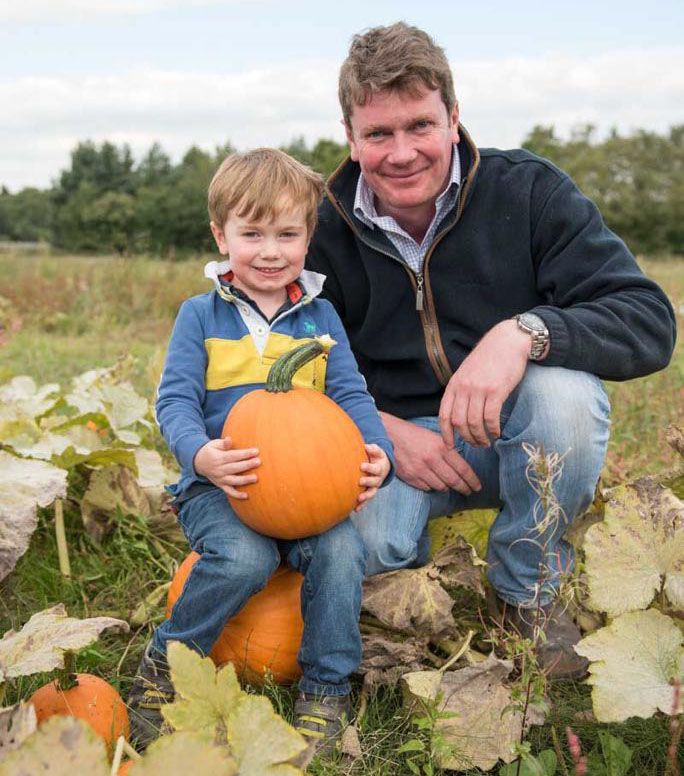 We caught up with Will Simkin of Essington Farm. Essington Farm is a family run business who have been farming in Essington since 1892. The farm grows a variety of fruit and vegetables throughout the year, including pumpkins. "Pumpkins have been increasing in demand over the last couple of years. In 2015 the farm grew 8,000 pumpkins, and this year, we have grown 40,000. Pumpkins have grown to be an October must have, just like a Christmas tree in December" Will Simkin, of Essington Farm, said.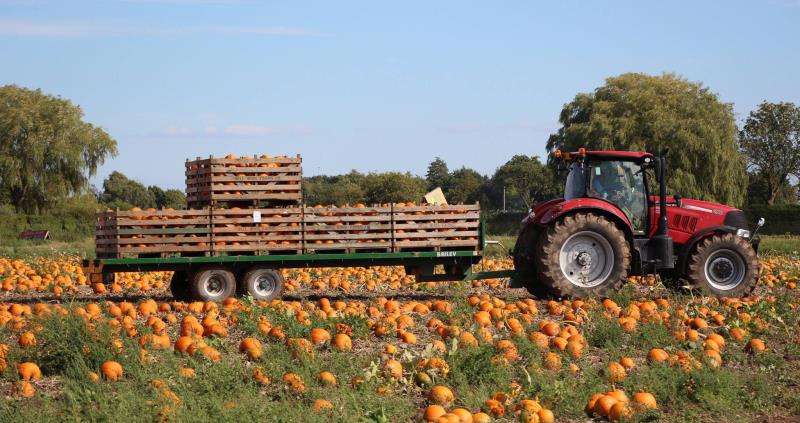 Bells Brothers Nurseries Ltd are situated in the heart of Lincolnshire, where they are lucky enough to benefit from excellent weather conditions. The Bell family have been farming in Lincolnshire for over a century, where they started with just a small greenhouse. Alongside several other crops and plants, the Bell family grow a staggering 500,000 pumpkins each year. Robert Bell of Bell Brothers Nurseries Ltd is up at the crack of dawn visiting each pumpkin field; the harvesting time of year is critical.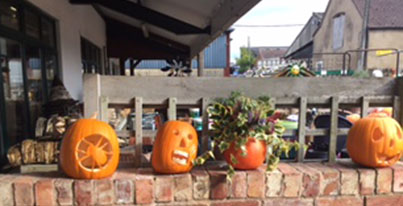 Pound Farm Shop and Plant Centre is a family owned business situated on the outskirts of the Cotswolds. Jenny and Gerald of Pound Farm, a 250 acre mixed farm, offer a wide range of home produced, from home reared turkey, beef, pork and lamb to seasonal vegetables to include pumpkins. For Jenny and Gerald, pumpkins aren't just for us to enjoy, but the animals on the farm also enjoy a tasty treat too.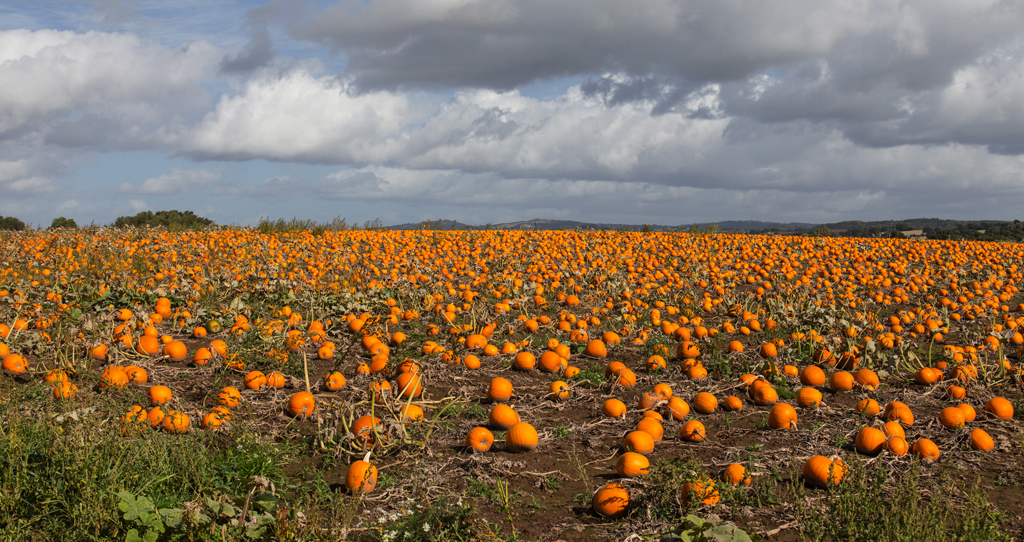 Dom Bloxham, a young farmer from Staffordshire, works on his family farm. As well as being a dairy farmer, Dom has diversified and grows 10 acres of pumpkins each year for the annual seasonal harvest. "With no two years the same, it's difficult to predict how the next year's harvest will be" said Dom. Dom is taking part in this year's Lord Mayor's Show to represent the industry at the parade, find out more here.