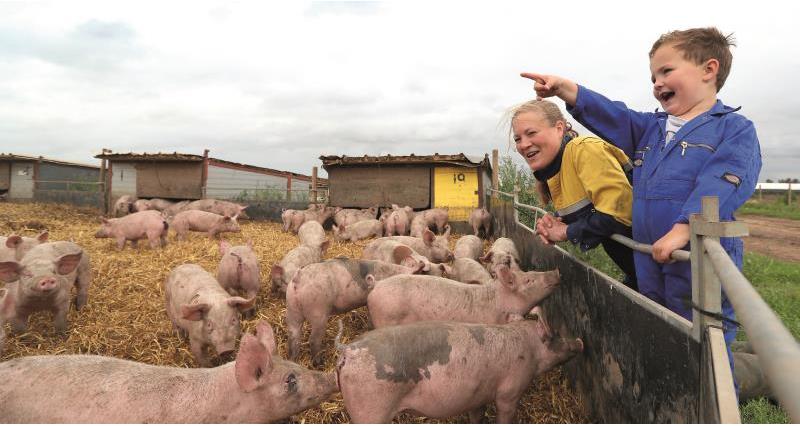 Fourth-generation farmer and single mum Anna Longthorp rears free-range pigs near Doncaster.
Anna's grandfather chose not to return to his career in the merchant navy after proposing to her grandmother, instead staying at home to develop the family farm.
Anna grew up on the farm and joined the family business nine years ago. The pigs are a Landrace x Duroc x Pietrain breed, living outdoors with 'arks' for shelter. The family have their own butchery, making their own sausages and selling different cuts of pork, including ham and bacon. They sell wholesale to shops, farm shops and restaurants and their products have won awards from enterprises such as Deliciously Yorkshire.
One of Anna's first challenges was to try and use the whole carcass of the pig. When sales of pork shoulder flagged, they developed recipes for pulled pork or ham, which proved very popular. A customer selling pet foods takes the tails, ears and trotters, so maximum value is gained from each pig, with little waste.
"No day is the same," says Anna. "I am in and out of the office or butchery, checking or working there, if needs be. After I have picked up my little boy at lunch time, I like to see customers or walk around the farm with him. I love the life, and it's all I've ever known. I consider what I am doing now will be a sound future for my son."