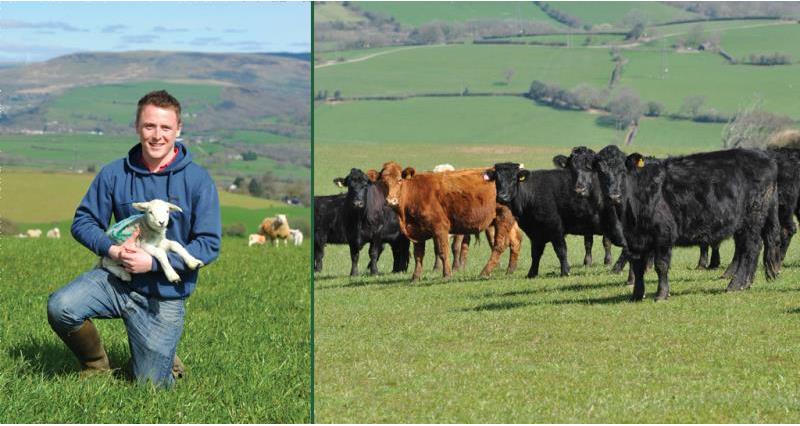 Jacob Anthony comes from a long line of cattle and sheep farmers. The family farm in South Wales is 850ft above sea level at its highest point.
Twenty-four year old Jacob is a fifth generation livestock farmer, working alongside his father and 85 year old grandfather at the 700-acre Cwm Risca Farm, 450ft above sea level at the yard and 850ft at its highest point. The land can be a challenge, not least because this part of the South Wales valleys gets an average of 80 inches of rainfall a year, and severe winds blowing in off the estuary.
"Ever since I could walk and talk, farming is all I've ever wanted to do," Jacob says proudly. "It's in my blood and to me it's a way of life, not just a job. Starting each day, I have one priority: the early morning check of all the livestock. Animal welfare is at the heart of everything we do on our farm."
In addition to their commercial herd of Welsh Black x Lim Suckler cattle, the family has a flock of Lleyn x Texel ewes producing lambs pasture-finished on grass and clover leys to produce a tender and tasty meat. The majority of the lambs are sold to Dunbia through the Wales' National Federation of Young Farmers' Club initiative, with the bulk of these ending up on a Sainsbury's shelf under the highly recognisable banner of PGI Welsh lamb.