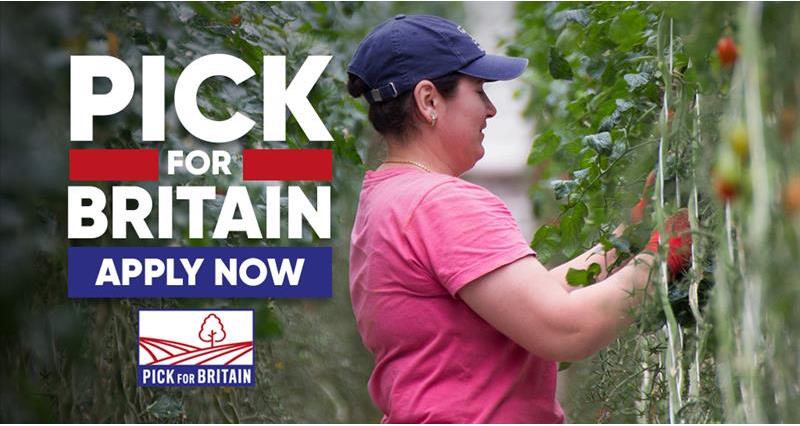 British farmers and growers are incredibly proud to be producing food for the nation at this crucial time, but with travel restrictions in place due to the coronavirus outbreak, they are facing huge challenges in recruiting seasonal workers.
Due to the current global lockdown, British farmers and growers are looking for local workers to take part in this year's harvest to help pick and pack fresh fruit, vegetables and flowers. A dedicated and hardworking workforce is crucial to ensuring the harvest and produce can go from the fields to the pack houses, then onto the supermarket shelves and into our fridges at home.
A dedicated 'Pick for Britain' website has been created by the UK government to bring together those looking for work and those looking for workers to ensure British farmers and growers can continue to deliver the high-quality fruit and veg they do each year.
There will be thousands of vacancies opening up in fields, polytunnels, glasshouses and packhouses across the country in the coming weeks for anybody seeking extra work, be that furloughed workers, those without work or anybody looking to work on farms this summer.
Frequently asked questions