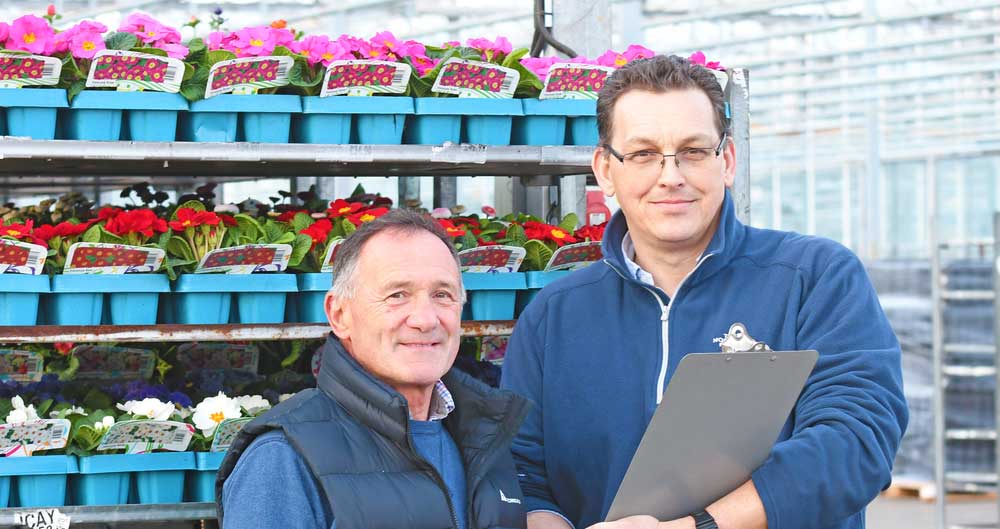 Meet the British growers reducing their environmental impact through sustainable packaging.
Bryants Nurseries Ltd was established in 1948 by brothers Charlie and Danny Bryant. Charlie's son, Richard, has been at the helm since 2005, running the operation with his daughters, Jemma and Stephanie.
The Hemel Hempstead nursery currently produces approximately 12 million seasonal bedding plants and vegetables annually, delivering to retailers throughout the country. More than 80% of products are grown from seed, sown in-house, with the remaining young plants sourced from the UK or European suppliers, enabling heating to be kept a minimum.
With 72 years of successful growing, the family has seen many changes and is currently focused on its continued reduction of their environmental impact. Last year, for example, they moved from a polystyrene tray to a 100% recycled tray, and the plan is that these trays can be collected at the kerbside via the weekly council recycling collections. It's another step on the road to a more environmentally-friendly and sustainable source of packaging; the next step will be trialled during 2020 and rolled out, hopefully, in spring 2021.
By switching from polystyrene to recycled plastic, Bryants Nurseries is proud to have been able to play a part in conserving the environment, whilst providing homes and gardens with stunning seasonal colour.

Pictured above: The nursery switches to hand-watering in winter when automated watering blooms have been drained down.
Pictured above: Gabriella works on an automated sowing line. Seeds are individually sown in each cell of the tray using a perforated cylinder and vacuum. Due to the varying seed sizes, there's a final visual check to ensure there is a seed in every cell - the aim is for 100% seed placement in the cells. Once sown, the plug trays are automatically watered.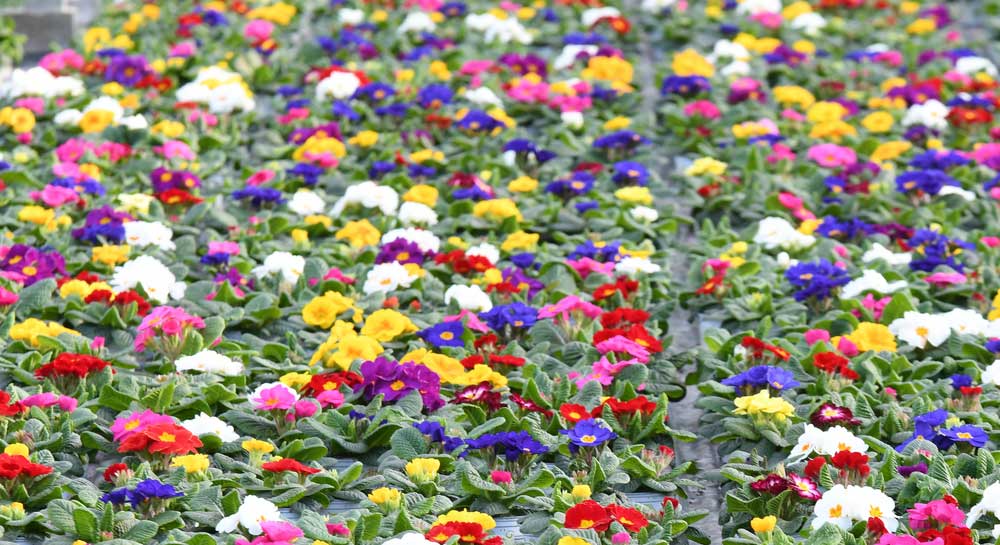 Pictured above: For the spring primrose crop, Bryants grows a selection of varieties from several different breeders to give continuity of flowering from September through to late March. The variety pictured is Ambie.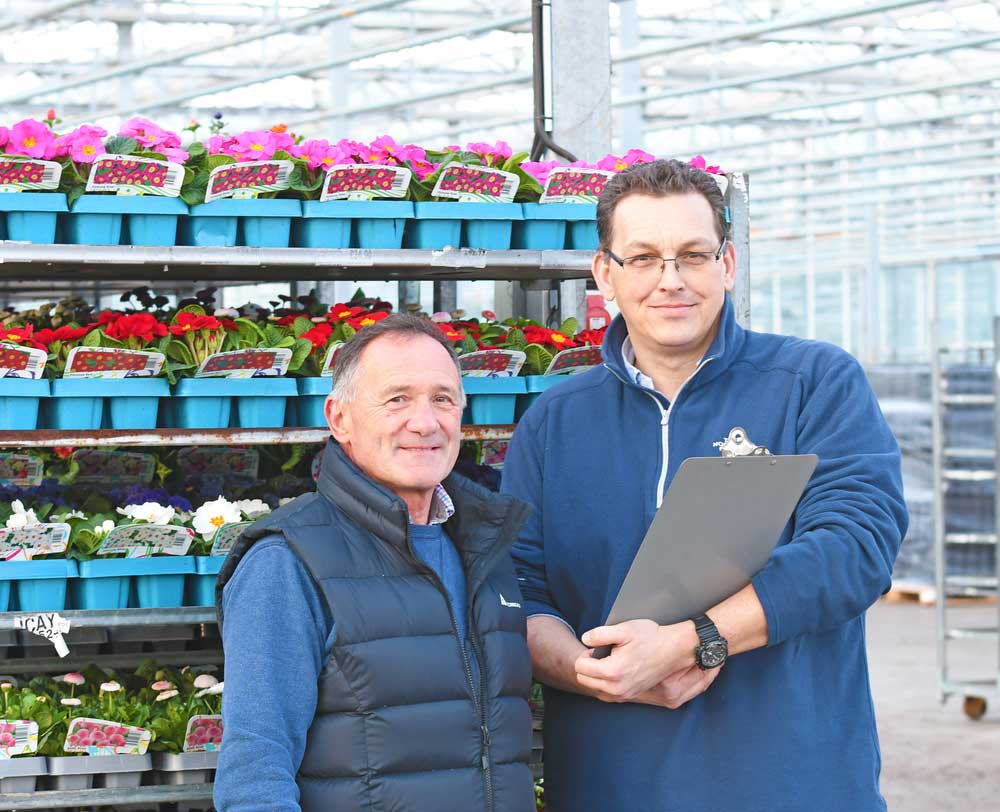 Pictured above: Owner of Bryants Nurseries, Richard Bryant (left) with managing director James Alcaraz.