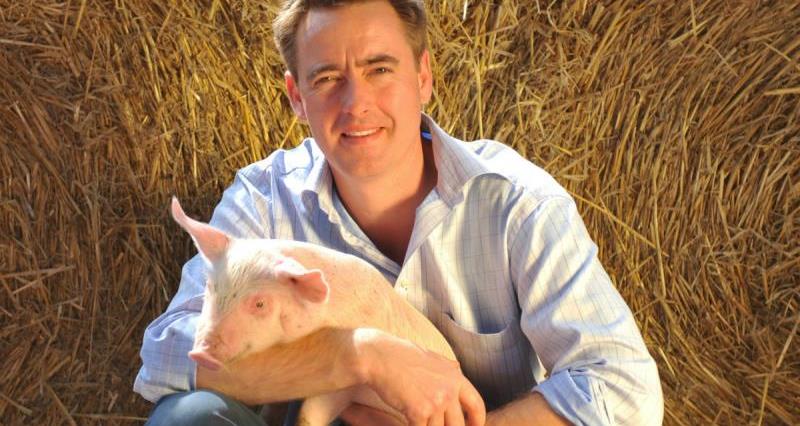 Location: East Anglia
Produce: Bacon, ham, gammon, sausages, burgers, pork joints
With the help of his family, Fergus Howie runs a pig farm as well as his own butchery and smokehouse to produce his range of pork products.

Fergus' pigs are born and bred on Wicks Manor farm and live in large open straw yards. In addition to pigs, the farm grows and mills wheat and barley to produce pig feed and the straw used in the yard.

Once their meat arrives back from the local abattoir, Wicks Manor products are prepared by hand in the farm's own licensed butchery. Their range includes farm-made sausages, burgers, dry-cured back bacon, ham and pork joints. Smoked gammon and back and streaky bacon are prepared in their own smokehouse using aromatic oak wood chippings.

Only prime cuts of pork are used in their award-winning sausages and burgers which explains why Wicks Manor stocklists are growing in popularity. Fergus' products are on sale in local and regional supermarkets such as East of England Co-Op and restaurants around the country. Bacon and sausages are also exported abroad.

Fergus and his family are proud of the quality of their pork produce and being able to say that it is all born, bred, farmed and fed on their family farm. The farm adheres to Red Tractor standards which cover animal welfare, food safety, environmental protection and traceability from farm to fork.