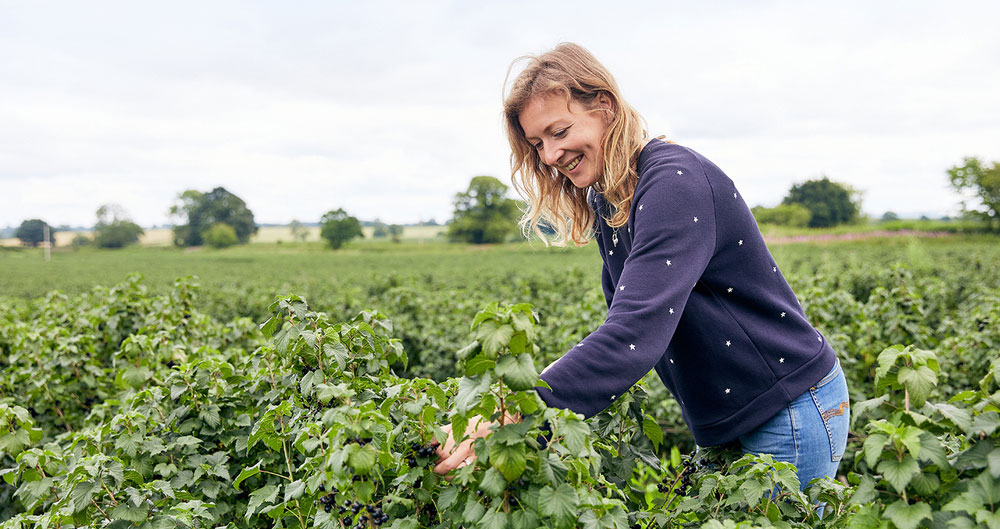 Rosie Begg is a second-generation blackcurrant grower from Norfolk. Rosie returned to her family's farm in 2018 after six years in the city.
Rosie is one of 35 British blackcurrant farmers growing blackcurrants for The Blackcurrant Foundation, but unlike many of her peers, Rosie has only been growing blackcurrants for the past two years and did not set out for a career in agriculture or the passion she has found for this great British superfruit. This season, Rosie has been busy establishing her Whole Farm Conservation plan, trialing new growing techniques and preparing for her first ever harvest.
Rosie's family farm has a long history of blackcurrant growing as one of the original suppliers for Ribena over 60 years ago. Fresh eyes bring a fresh approach and Rosie, like many new to farming, is looking at new ways of doing things. Driven by a passion for sustainability and modern farming techniques, Rosie's goal is not only to produce the highest quality British blackcurrants but to operate a whole farm conservation plan.
Dedicated to creating the most habitable environment for wildlife on her Norfolk farm, Rosie is looking to transform the majority of the farm's arable land into winter bird food, flower-rich plots and other options to improve soil health and provide habitat and food resources for pollinators, small mammals and birds. She is also keenly developing habitats to encourage the Turtle Dove population in the Wensum Valley.