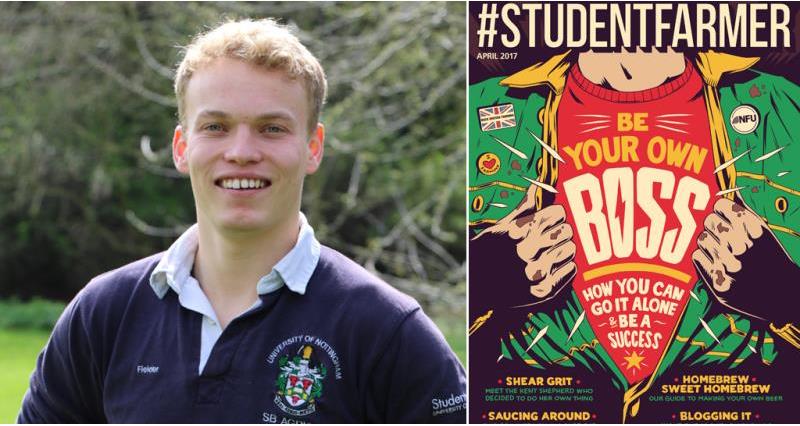 Education is essential when one in four people will experience mental health problems in their life. That's why student Jerome Fielder is campaigning to change the curriculum when it comes to depression. He writes:
You don't expect to receive a phone call telling you that one of your best friends has taken his own life. But in January 2016, I did.
Like you'd expect, the news rocked me, and I didn't know what to say or how to react, especially to Tom – Joe's brother – who'd broken the news.
Joe was one of my closest friends at Askham Bryan College. We got on really well and his family were really good to me while my own were abroad. But like all friendships, we did drift apart. We went to different places for our degree and admittedly we were poor at keeping in touch, although at least once or twice a year we'd meet for a good catch up. Everyone does it, right?
But I never expected for what happened to... happen. I suppose you could say the whole thing kicked me into gear, and out of a really negative situation, I tried to find a shred of positivity.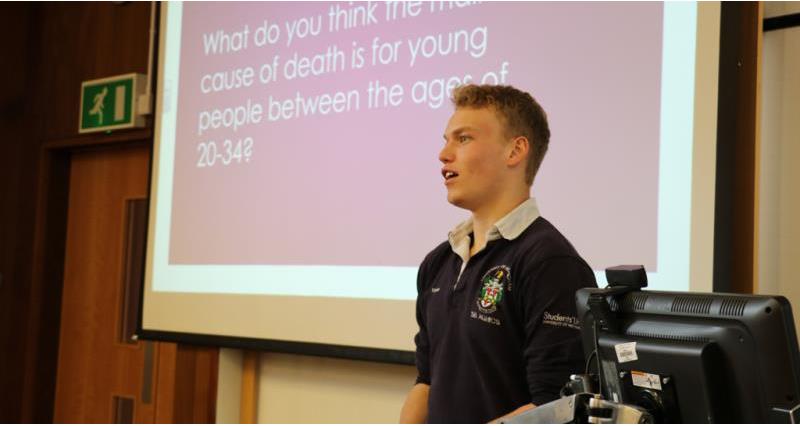 I decided to sign up for a marathon and raise money for Papyrus, which is a charity that tries to prevent young suicide. I was encouraged by the support of everyone and even smashed my £1,000 target. However, the figures are still astounding.
Approximately one farmer a week takes their own life. The leading cause of death in UK 20-34 year-olds is suicide (1,659 lives lost in 2016) – 75% of those that died were male. Three guys in my year group at school took their own life, and the reason Joe took his own life was because of depression. He didn't feel able to talk about what he was struggling with. In 2017, that just isn't right.
See also: Frontier supports metal health awareness in agriculture
Agriculture is a high risk industry for suicide, so why on earth isn't it being spoken about in colleges and universities? It's ridiculous. I remember at college having so much teaching on health and safety when operating machinery due to the high fatality rate in the industry. Do we not need teaching on our mental health when farmers are more likely to die from suicide than agricultural fatalities? Yes, we do.
So I started the ball rolling. When I went to Nottingham University, I felt that I had a real opportunity to tell people about this massive crisis in mental health, especially in men. I decided to create a presentation of my own personal experience with a few statistics to present to my year group alongside a welfare officer. I also created a petition for people to sign after I spoke, which was aimed at our agriculture lecturers to add some suicide awareness training into our curriculum.
After the first talk went down so well with everyone signing the petition, I presented it to the first and second year agriculture students, who again signed it. I then had a meeting with agriculture lecturers on to see how we can add some suicide awareness/mental health workshop and training into the curriculum, with the backing of students.
It's a fact (and a horrific one) that this problem isn't going to go away. We can shy away from it, or we can learn about the effects and how to spot this devastating disease. I'm betting it would've helped prevent a bunch of those lives that were lost due to the crippling illness.