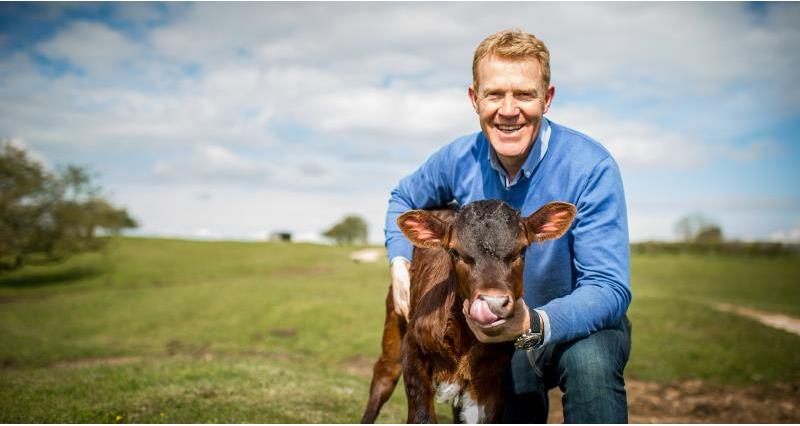 Farmer, author and television presenter Adam Henson shows his support for dairy farmers and the high standards they work to in producing milk, cheese, yoghurt and ice cream for our tables.
"As a farmer, I am proud to be supporting the British dairy farmer. They do an amazing job and work incredibly hard to produce safe, healthy food for our shelves. It is vital that dairy farmers get the word out that this is a modern, dynamic industry producing great food to great standards. Milk can be made into so many products; cheese, yoghurt, ice cream, you name it.
"We produce some of the best food in the world, with high welfare standards and good traceability. More and more people are recognising the Red Tractor with the Union Jack behind which is a sign that it is grown and produced in Britain and so carries our tight legislation, which covers animal welfare, employment law, waste management, and looking after the environment.
"Farmers work hard to keep harmony in the herds, and keep the cows happy, healthy and productive. It's the fruits of that labour that ends up in our kitchens."