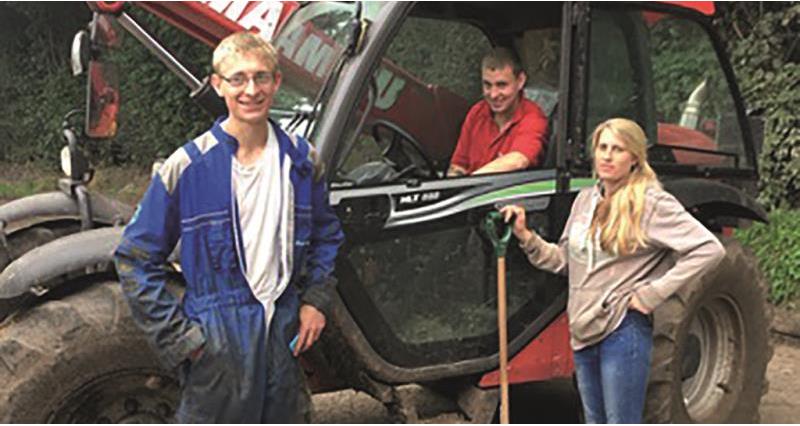 NFU dairy board chairman Michael Oakes is the second in a three-generation tenancy agreement on his Bromsgrove farm. However, his children were never swayed by the glamorous world of cows, which left Michael without anyone to help with heavy lifting, and, more importantly, it meant that Michael's farm will end after he eventually retires.
But an eye for talent, good education and a spot of luck have seen three youngsters arrive at his gate, and Michael is still contributing to a future generation of dairy farming.
Callum Casey, Sophie Warner and Lewis Patilla-Groom differ in many ways, but they are attracted to a life on farm. Twenty-two year-old Sophie said: "We definitely have our favourite cows – the ones that are just generally friendly or do something funny."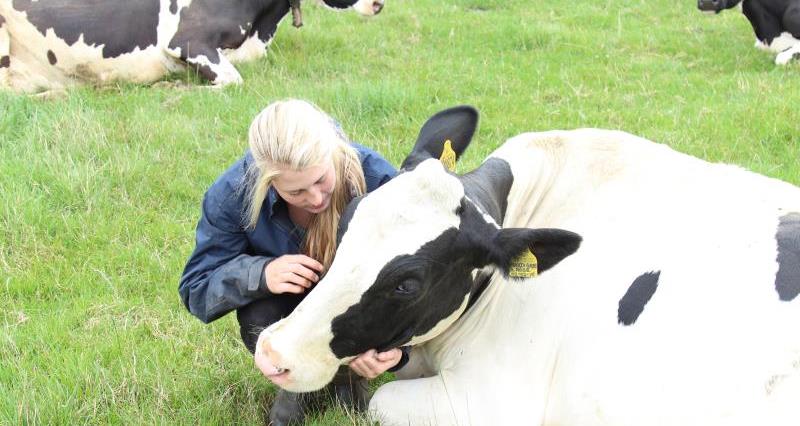 Sophie Warner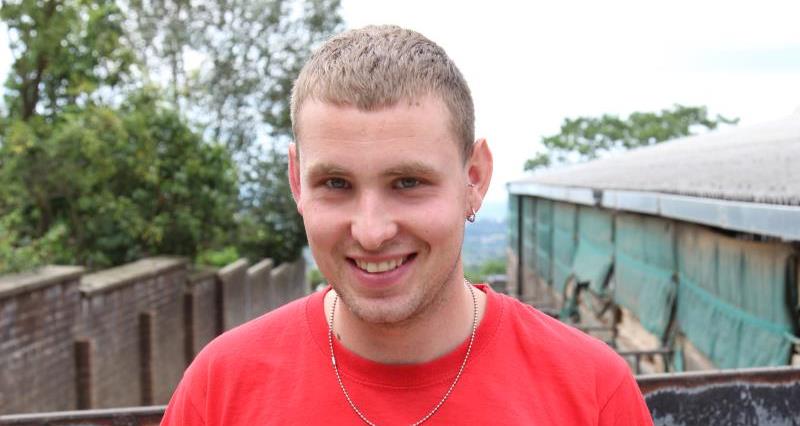 Callum Casey

At 23, Callum is the oldest of Oakes' acorns and explained his passion: "You're with them every day. You'll have a cow that comes from a certain family that you like and you want to keep that bloodline."
The youngest of the group, Lewis, was just 15 when he visited on last year's Open Farm Sunday. As a typical teenager playing video games and lazing about the house, he didn't realise there was a farm only 15 minutes away, but after his visit, he asked if he could come back to watch some milking one evening. And he never left.
Lewis said: "I'd say I spend most weekdays down here. There might be some days off because my mum can't give me a lift but I'm here most weekdays and occasionally on weekends."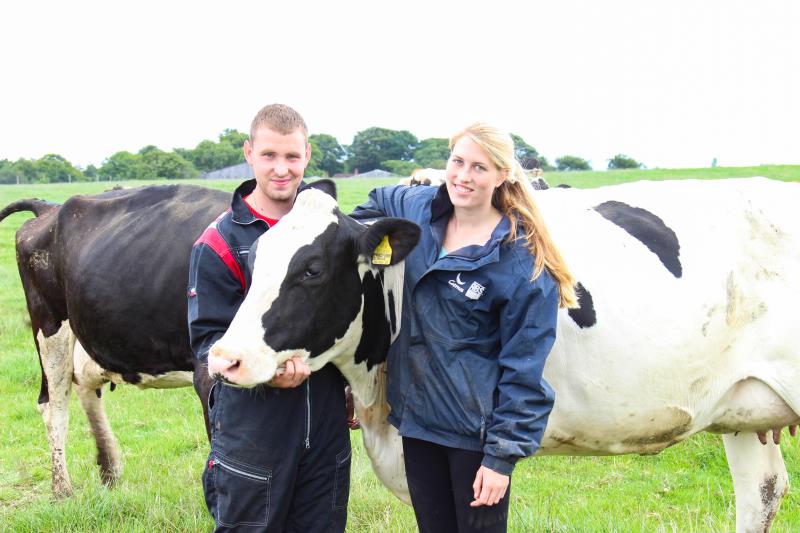 Different paths
Whereas Callum's strengths come in the form of a lifetime's experience – "My father was a herdsman on a dairy farm and he used to take me milking at a young age" – Sophie's move from London to Lichfield at 16 saw her work hard throughout university to develop a strong knowledge of agriculture. Despite their different routes into agriculture, they all have similar views on how a farm should be run and what to look for in a heifer – as proven in their investment in the farm, and their joint purchase and ownership of a few cows, which they hope to slowly expand until they have enough to start their own farm.
Enthusiasm is not something these people lack, and they are now trusted enough to run the farm when Michael is away representing the NFU. Michael said: "They give me flexibility. I've had to be patient when teaching them new things but Callum's now doing foot trimming, Sophie's doing more cow management, and now they're starting to analyse data against other farms."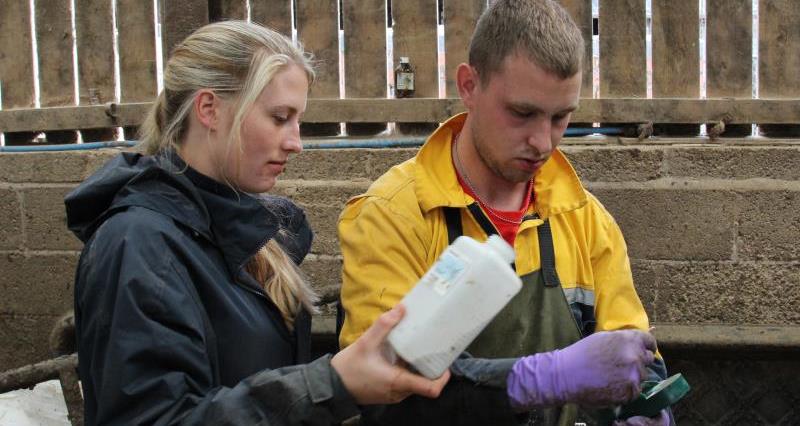 Sophie is proud of the hard work and responsibility they have earned: "The motivation behind working long hours is the more you put into the cows the more you get out of them. The little jobs you do on farm, you can see an instant result from it."
She and Callum have built a strong working bond in the long days they have worked together. While seeming like chalk and cheese, they have developed attributes that complement each other, keeping each other going on tougher days. They also had high praise for Lewis. Callum said: "For him to have the confidence and come here, initially, without getting paid. He's really proven himself."
Sophie echoed this: "Because he's keen, you want to take the extra time to teach him and put more time into him. If you come across
as keen, people will be willing to make the effort
to help you."
Lewis has had life-changing experiences just one year into working at Oakes' Farm. He said:
"One of the best things to have done is calving. When I was younger, it's something I never thought I'd end up doing, especially at just 15."

Don't stop me now
The future looks promising for the trio. Lewis will be the first to move on as he plans to go to Reece Heath College in Cheshire this September to study agriculture. He said: "I've just done my GCSEs but A-levels never appealed to me because there weren't any subjects I liked, so once I got a job here I knew I wanted to go to agricultural college."
The other two have plans to get their own farm. Sophie is especially proud to prove her place. She said: "You either want to be in the industry or you don't. There's a lot more women coming into it now, but older farmers think you're not strong enough to do certain things. Some farms I went to didn't take me seriously, but it's different now."
And even Callum admitted to being surprised by her talent and passion for farming. He said: "Sophie made me see things differently. I have worked with female farmers in the past but they've drifted off to the vet side or left farming entirely. I now know that there's nothing a man can do that a woman can't. If a young woman wanted to get into farming, I'd say go for it. It's doable – you can do it."
Michael added: "When the old car factory just down the road in Longbridge closed in 2005, not a single person came to knock on the door, even when 6,000 people lost their jobs. But these three were keen enough to knock on the door and ask."
Sometimes, that's all it takes.