Whether you're a regular or thinking about a first visit, there's no better time to experience York than during the Bloom! Flower festival.
Taking place 5-8 July, Bloom! is a celebration of York's horticultural heritage. The historic walled city is home to the oldest florists' society in the world. Four days of floral spectacle will include outdoor exhibitions and displays, a new village green and access to hidden gardens.
Lotte Inch, curating the festival on behalf of Make It York, said:
"The Ancient Society of York Florists was set up in 1768 as a forum for discussion about not only flowers, but horticulture in general. With the increased popularity of home-grown produce, even after 250 years, their work – and the incredible knowledge of their members – continues to be relevant today. It would be fantastic to think that through Bloom! we're able to inspire another generation of gardeners to keep this ancient society running for another two and a half centuries."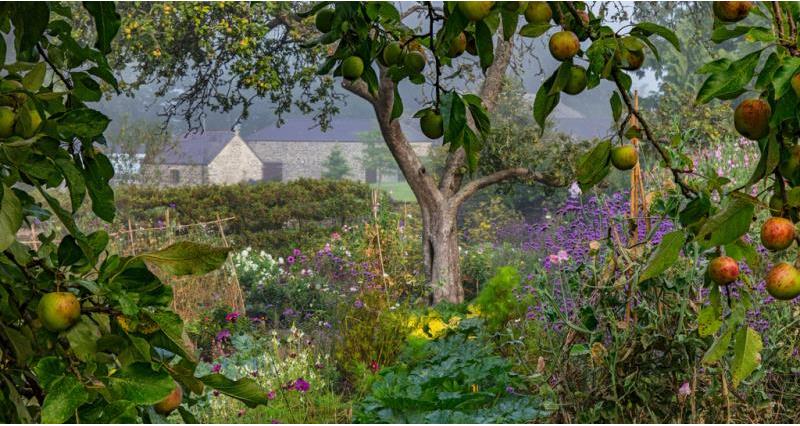 IGPOTY competition winner 'Morning Mist and Mellow Fruitfulness' by Nigel McCall
Festival highlights include:
The annual summer flower show of the Ancient Society of York Florists – a two-day spectacle of roses, sweet-peas, geraniums and glorious floral arrangements in the heart of York.
An urban village green – complete with real grass, meadow flowers and white picket fence.
York's Hidden Gardens: A Trail – a self-guided tour of the secret green spaces behind the walls of some of York's great buildings.
The Bloom! Window Dressing Competition - floral installations, giant paper flowers, a window filled with wheelbarrows or a tree emerging from a shop front, York's retailers join the event.
Boat trips on the River Ouse aboard the Captain James Cook - decked out with flowers and greenery.
An outdoor exhibition of the International Garden Photographer of the Year set in York's Museum Gardens –sponsored by NFU Countryside.
The Curious Realm of Floribunda – plants and flowers interspersed with fabric creations for a remarkable spectacle along Coney Street, one of York's busiest shopping streets.
The Miniature Magic Garden Competition - 30 small-scale gardens created by primary schools from across York in a series of brightly coloured wheelbarrows.
The festival programme also includes more than 100 fringe events connecting horticulture with art, music, literature, cinematography, gastronomy and science.
Visitors with a scientific mind can also learn about botany from the academics at York St John University who will be joined by science and technology professionals from Fera and Stockbridge Technology Centre.