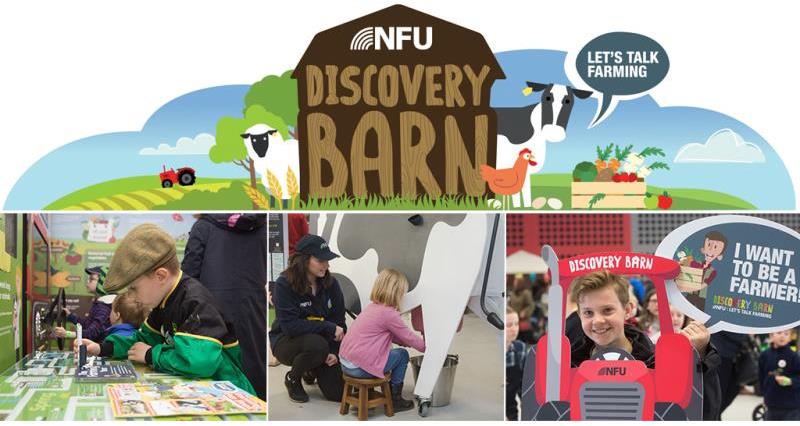 Our Let's Talk Farming Discovery Barn travels across England and Wales to teach 4-9 year olds about food provenance and the hard work British farmers do 365 days a year to produce glorious food for the nation.
Friendly farming duo Ben and Ellie invite children (and their parents!) to explore a series of games, colourful interactive information panels and fun activities, which together create a truly memorable learning experience.
Games include The Minute Milk Challenge featuring our much loved Annabelle the dairy cow, a British Sunday Roast Produce Puzzle, The Farming Year Magnetic Maze and our Farm Tour Tractor Experience. Our Farming Champion Bean Bag Throw and Farming Flip-Board Quiz are ideal for those aged 6 and up.
You can find us out and about from spring to autumn, attending school events, county shows, food festivals and more. For details please download our event schedule.