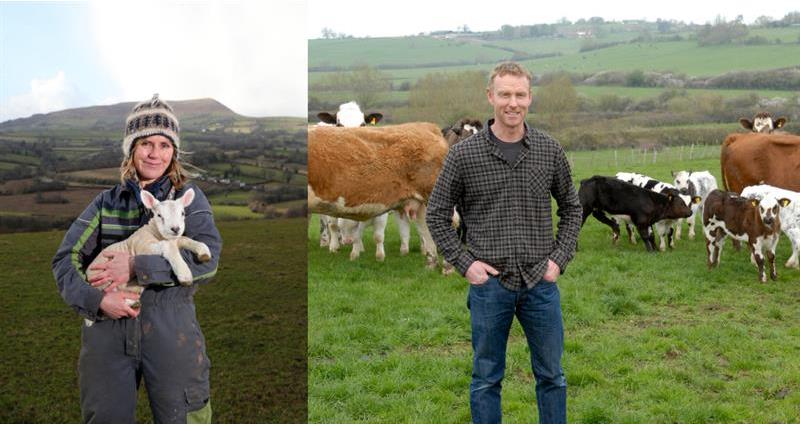 Above from left: Sheep farmer Kate Beavan and beef farmer Duncan Parker
Our guide to the livestock industry looks at what hardworking British farmers do every day, the sector's value to our economy, its outstanding welfare credentials, strong environmental track record and the nutritional value of beef and lamb products.
Livestock is a term used to describe animals, such as cows and sheep, that are kept on farm and traded as a source of income. For the purpose of this Q&A we will focus on farming in Britain which involves beef cows and sheep.
Select a question below to learn more: