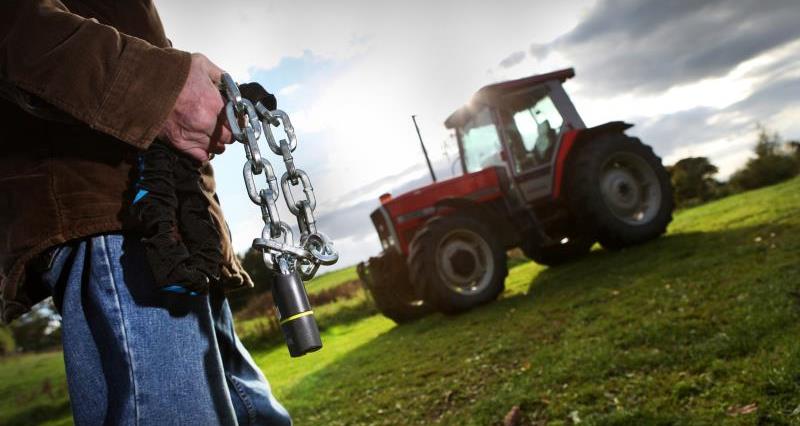 A new report from NFU Mutual reveal that rural theft cost a staggering £44.5m in 2017, a year-on-year rise of 13.4% which represents the highest increase since 2010.
Their data highlights some emerging trends:
Being watched or 'staked out' is the biggest concern for people living in the Countryside
Ongoing livestock theft is raising concerns that stolen stock is illegally entering the food chain
Thieves are cloning the identifies of machinery to make them easier to sell and harder to detect
Small and older tractors are being targeted by organised gangs for export to developing countries
The iconic Land Rover Defender has become an even bigger target for thieves since JLR ended its production
How you can help
We can all play a part keeping our eyes and ears open to prevent instances of rural crime, reduce opportunist theft and ensure the countryside remains an attractive and safe place to be. Farms are often targeted with machinery, livestock and even diesel oil being stolen, farmers can feel vulnerable and any theft can really impact on their ability to produce food and keep the countryside beautiful. It is not only theft though, instances of fly-tipping and illegal animal activity such as hare coursing is also on the increase.
If you're out and about in the countryside here's what you can do to help:
Be observant, report anything that seems odd and unusual
Do not intervene if you see something suspicious, but take photos as evidence
Fly-tipping – contact local authority
Hare coursing – remember this is illegal, report to police
What steps can you take to protect yourself from rural crime?
Follow your local police service on social media; most forces now have a strong presence on Facebook and Twitter, which they use to report incidents in the local area.
Do not approach or confront potential criminals yourself; any crime scene details you can remember are useful, especially vehicle registrations.
Contact your local force to request a security check of your premises; you can email, call 101 or contact them via social media.
If requested, help your force by providing a victim or community impact statement following a crime. This will help the magistrate or judge to understand the full effect of the crime and hopefully result in stronger deterrents such as longer prison sentences or heavier fines.
If your area has a community message service, sign up to receive updates by text message or email.