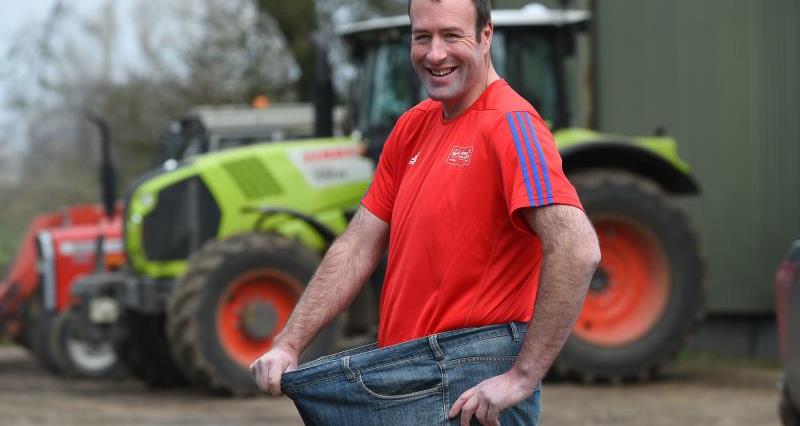 A Hertfordshire farmer who has shed more than ten stone in a year is now planning to pile on the pounds – by running for charity in the London Marathon this weekend.
NFU county chairman Stuart Roberts from Hammonds End, near Harpenden, is part of a five-strong farming team running to raise money for Farm Africa on 23 April. During the past year his weight has plummeted from 26 stone 8lbs to 16 stone 6lbs, his shirt size has dropped from a 21 inch collar to a 16 inch collar and his waist from 54 inches to 36 inches.
"You just wouldn't think it was possible without surgery or some weird diet, but actually it's been fairly easy. I start off with eggs and ham for breakfast, so I don't get hungry during the day, cut out all snacks and don't have any desserts during the week," said Stuart.
"Exercise helps but you have to do a lot of exercise to burn off calories. It's more about controlling the calories you take in than undertaking lots of exercise. I also make sure I always have apples close to hand in case I get hungry – British apples of course."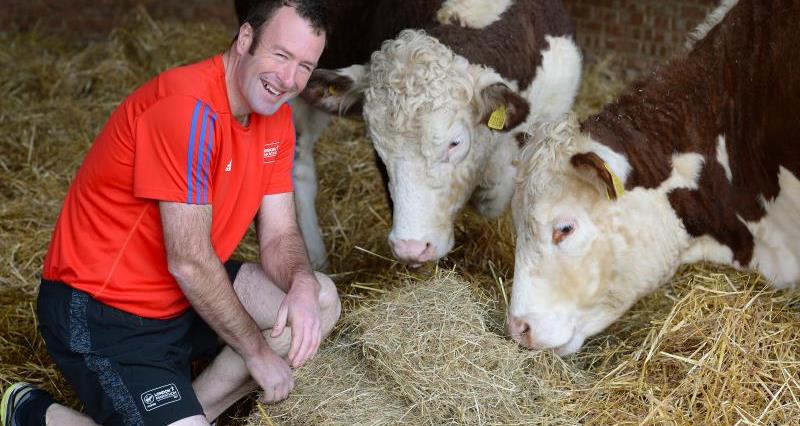 Stuart said friends and family encouraged him to lose weight but the real motivation came from his son, Monty.
"At six years of age he was already doing 30-mile bike rides and playing football and other sports twice a week. I wanted to be able to play football with him on the front lawn, without having to just go in goal," he said.
"By chance a former Royal Marine PT instructor, Nathan Wood, works from one of the former farm buildings here. I went to see him and asked if he fancied taking on a very big project. He agreed and I worked with him regularly on all areas, including fitness and motivation.
"I've had a really positive reaction from everyone since I started losing weight. The only downside has been the amount I've had to spend on new clothes. It's starting to get expensive and I haven't got a coat that fits me at the moment!"
This will be Stuart's first marathon. The idea to enter came after Defra farming minister George Eustice tweeted, on the eve of the EU Referendum, that farmers could receive increased support payments after Brexit.
"Jamie Burrows, who farms near me, tweeted in response 'yes, and I could run the London Marathon'," said Stuart.
"I replied and said 'yes, let's do it' and now ten months later I find myself about to run through the streets of London. I'm really looking forward to the day, although I know it's physically going to be the hardest thing I have ever done in my life.
"I'm sure I will regret doing it at times during the event but everyone I know who has run the marathon tells me it's the experience of a lifetime. We're hoping to raise at least £20,000 for Farm Africa as well."