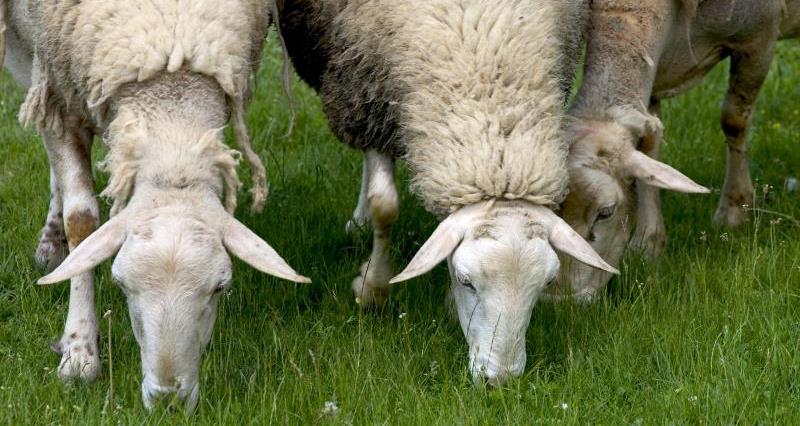 Novel 'traffic light' signs have appeared on a series of footpaths around a farm near Hartlepool after a bad case of sheep worrying that left three ewes dead, four seriously injured and multiple lambs orphaned.
The attack three years ago prompted farmer Robert Brown to contact his local council as the attack centred on fields with footpath access. Diverting the footpaths was not feasible, but instead the council began investigating what other measures might be possible, working with the police, local vets, dog walking groups and the Kennel Club.
When they heard about a 'traffic light' system being used in the south to protect ground-nesting birds, this seemed like something that could be adapted and so it proved, with the traffic lights now installed at nine locations around the farm.
"Green indicates parts of the farm where dogs can be exercised off the lead," said Mr Brown. "We use amber in fields where livestock are present and this means dogs should be on a lead. Red is used rarely, but is put up for example during lambing time. A red light means walkers are asked temporarily to use another route that takes them away from our lambing fields.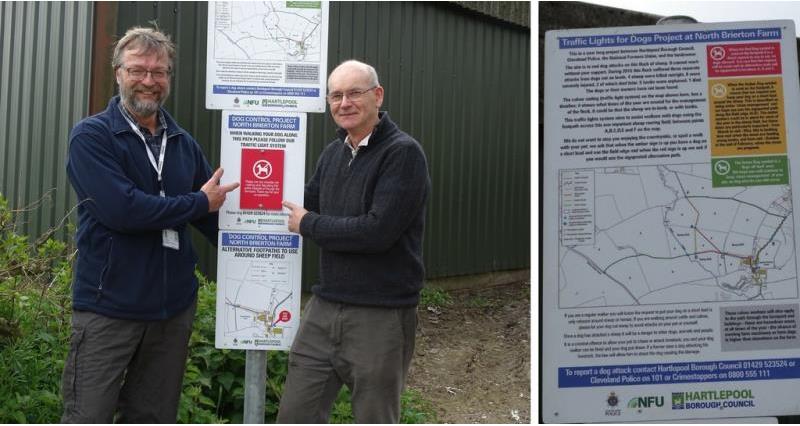 "The signs provide plenty of information for walkers about the initiative, including maps showing walking routes on the farm. A lot of work has gone into developing the signs – even extending to special locking nuts that prevent people removing or changing the traffic light colour.
"Since the system was introduced we have had very positive feedback from walkers and our CCTV footage shows only one person walking their dog off-lead through the farm yard despite the amber traffic light. The initiative has also been widely reported by local media – helping to raise awareness of livestock worrying and encouraging people to report any problems they see."
Chris Scaife is the countryside access officer with Hartlepool Borough Council. He said the pilot project was already proving effective, with only minor tweaks needed – for example around the signage siting.
"The response has been good so far and I know, for example, that Middlesbrough Police are possibly interested in following suit," he said. "The scheme represents a £1,400 investment by the council, but such has been its success that we are considering extending it to cover two or three other farms in our patch known to have ongoing problems."