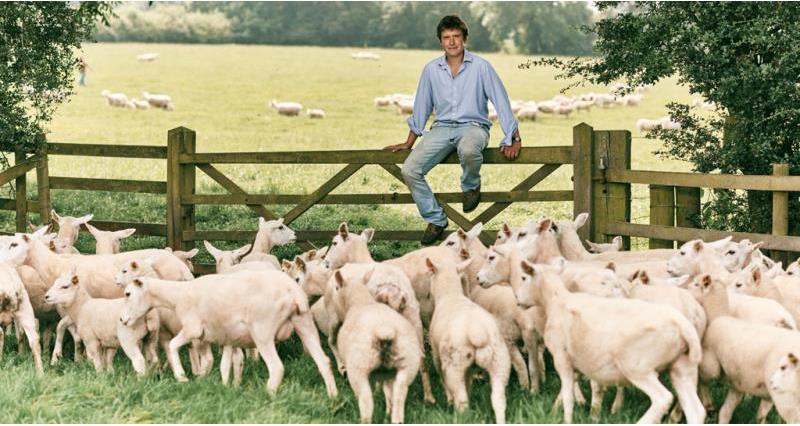 Sainsbury's has promised to stock its shelves with 100 per cent British for new season lamb from the start of July.
The commitment from 1 July that all of the fresh lamb will be 100% British and 100% 'New Season' comes as the retailer continues to work closely with its dedicated Lamb Development Group, a network of nearly one thousand British farmers.
Sainsbury's says that the 100% British lamb offering, "will provide customers with quality tender lamb throughout the 2017 season, as well as bolstering the supermarket's support for the British lamb industry."
Beth Hart, Head of Agriculture for Sainsbury's, said: "At Sainsbury's, we sell British lamb all year round and our chilled Taste the Difference, Organic range and meat counter products are 100% British. Switching our core lamb range across to 100% British lamb in season means we are supporting our British farmers."
NFU livestock board chairman Charles Sercombe said: "Sainsbury's announcement of its support for British lamb is a positive step and provides a welcome boost for British sheep farmers and clarity on Sainsbury's sourcing.
"This move shows that working with your supply base builds trust and innovation which improves quality and consistency allowing the retailer to extend the period they stock British lamb over imported lamb that has travelled many thousands of miles to reach our supermarket shelves. We would urge Sainsbury's to extend the season for British lamb, as far as possible.
"We know that there has been a gradual decline in lamb consumption. That's why it is so important that the whole supply chain works hard to ensure the consistency and quality of the product, and to promote new cuts of lamb to a wider audience including younger people and families."