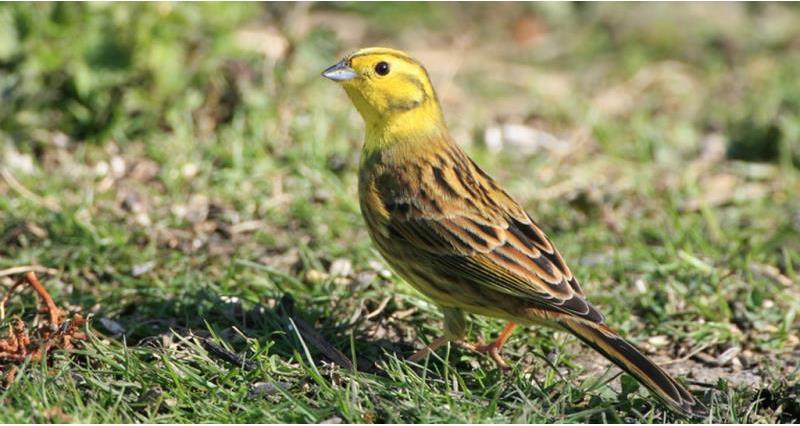 This year's International Dawn Chorus Day takes place on Sunday (6 May) and farms will be experiencing the amazing sounds of birdsong.
The latest nationwide Big Farmland Bird Count led by the Game & Wildlife Conservation Trust back in February revealed what an amazing amount of bird life there is on farms up and down the country.
A total of 25 red-listed species were recorded, five of which (fieldfares, starlings, house sparrows, song thrushes and yellowhammers) appeared among the 25 most commonly seen species. The most plentiful of these were fieldfares and starlings, which were seen on nearly 40% of the farms taking part.
The five most abundant birds spotted during the count were starlings, woodpigeons, fieldfares, rooks and chaffinches. A total of 99,712 of these were found, making up nearly 50% of the total number of birds recorded – a pattern similar in previous counts.
NFU President Minette Batters said: "Events like the Big Farmland Bird Count highlight how farmers balance food production and the excellent conservation work being undertaken on farms across the country. Over the past four decades, farmers have carried out a huge amount of work to encourage wildlife and are responsible for protecting, maintaining and enhancing 70% of the nation's iconic countryside."
If you're planning an International Dawn Chorus Day early morning farm walk on Sunday, then tweet your pictures to us @NFUtweets.
:: Download our poster here which shows how farmers help farmland birds