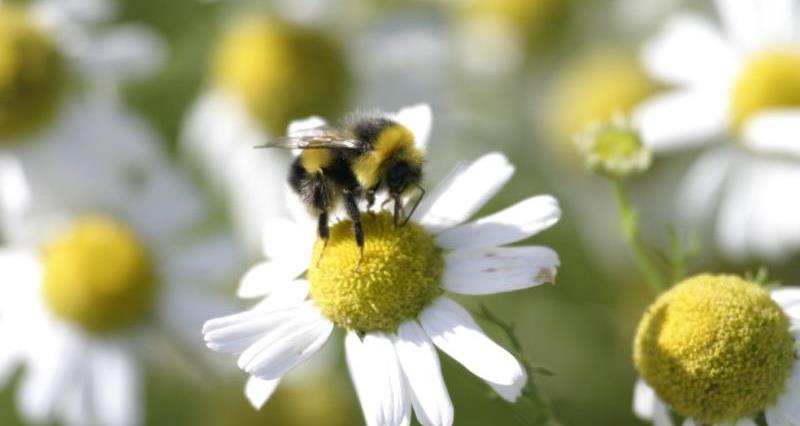 It was a good year for honey production due to the good weather this summer – although yields are still a lot lower than they were 30 years ago.
Honey yields have hit a four-year high, as the record-breaking summer increased bees' productivity by a third.
Hobbyist beekeepers in Britain produced an average of 30.8lb (14kg) of honey per hive this year, compared with 23.8lb (10.8kg) in 2017, a survey found.
The yield is the highest since 2014, but still considered small compared to averages a few decades ago, according to the British Beekeepers Association's annual survey. It said that 50 years ago, beekeepers could expect close to 100lb of honey per hive.
Keepers and keen gardeners are now encouraged to plant more flowers which feed pollinators in the hope honey yields will continue to grow.
The annual survey revealed beekeepers believe the public can help honey production by planting more nectar and pollen producing flowers, shrubs or trees.
Avoiding pesticides, reporting sightings of invasive Asian hornets which prey on honeybees and leaving an area of the garden to grow wild are also encouraged.
Honey production has fallen on average since the Second World War as agricultural practices change and bees have less suitable plants to feed on.
Margaret Wilson, chairwoman of the BBKA, said: "Honeybees and all our wild creatures need food to eat and that can only come from what we plant and grow, so gardening and agricultural practices are incredibly important."