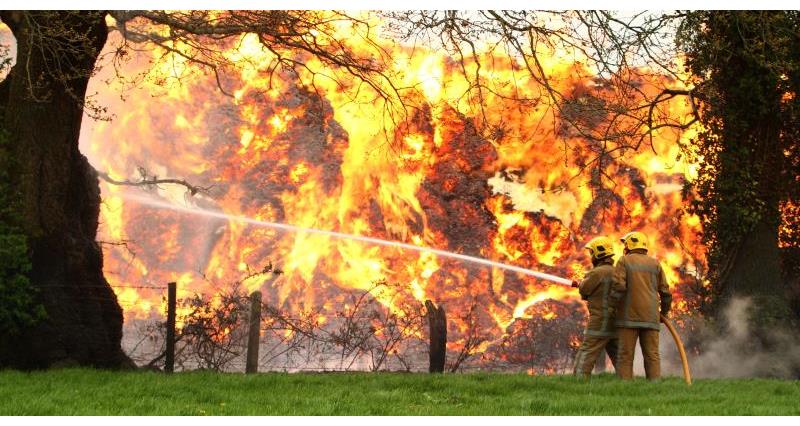 The combination of dry and hot weather is a recipe for raging wildfires. The lack of rain seen across the UK throughout June, combined with the sizzling hot weather over recent weeks, has resulted in a number of wildfires, notably the fires across Saddleworth Moor.
Every year fire is responsible for the destruction of thousands of acres of countryside, open spaces and wildlife habitat with some fires lasting several days.
Sadly a number of wildfires are caused by human error. We all have a duty to protect the countryside, so if you're out enjoying the warmer weather be sure to follow these tips to make sure you're also enjoying the countryside responsibly:
Avoid using open fires in the countryside
Do not leave bottles or glass in woodlands
Make sure cigarettes and other smoking materials are extinguished properly
Only use barbecues in suitable and safe areas and never leave them unattended
Never throw cigarette ends out of car windows - they can ruin whole fields of crops
Ensure that your barbecue is fully extinguished and cold before disposing of the contents
Sunlight shining through glass can start large fires - take glass bottles/jars home or put them in a waste or recycling bin
What to do if you find a wildfire:
If you discover a wild fire on open land, advice from the emergency services is:
Get to a safe place. Wild fires can move quickly and in unpredictable ways
Go further away than you think necessary and put a natural fire break between you and the fire if possible
Note your location and call 999 asking for fire and rescue
Follow instructions from the fire and rescue service
Don't stay around to take photos – go on social media etc
The dangers of sky lanterns
Sky lanterns set off into the night-time sky may look pretty, but did you know the frames can kill or harm farm animals, and the candles are a major fire risk to fields of crops and buildings.
Once a sky lantern is lit, nobody knows exactly where it will land. Fields of livestock, standing crops, hay and straw stacks, farm buildings housing animals, thatched roofs plus lots more are all at a significant risk of being set alight.
Please don't use sky lanterns.