Pippa Greenwood is a trained botanist and a regular presenter on Radio 4's Gardeners' Question Time. Pippa is a regular in Countryside magazine offering tips and advice for a flourishing garden.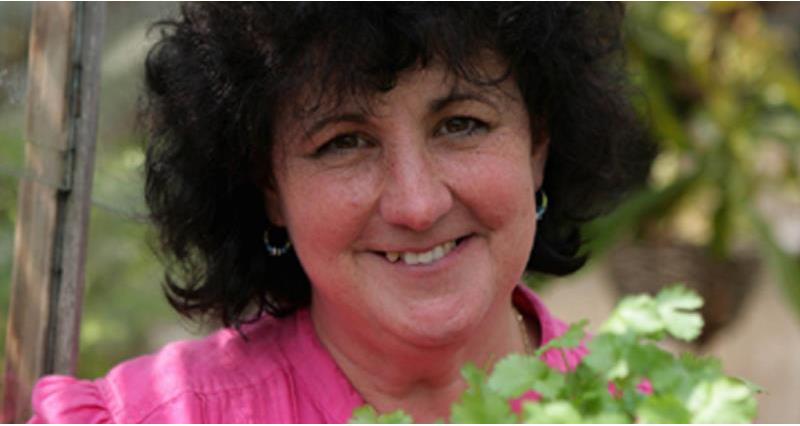 Pippa says...
"June is hopefully one of the most gorgeous months of the year. The warm sun on your back as you garden, some delicious crops to be harvested, not to mention the stunning display of an early summer garden. Yes, I love it, but then warmer weather means even more to do in the garden.., but that's why the days are so much longer, isn't it?"
This month's tips...
Water features and ponds
In sunnier parts of the garden, ponds and water features may well be starting to develop problems with algae. This not only looks awful, it also isn't great for the pond, and may even restrict movement of pond wildlife. Try to pull out as much of the blanket weed (the tangley, thread-like stuff) as you can, then leave it partly in the water and partly outside on the edge for a day or two so that any pond critters can get back into the water.
If your pond has developed a 'pea soup' look then this is a different sort of algal problem. Don't be tempted to drain the pond and re-fill it as this often makes the problem worse. It's far better to increase the number of oxygenating plants and add some surface-floating plants to shade the water somewhat. In addition, consider using barley straw to kill off these algal blooms.
Growing roses?
Roses may be looking gorgeous right now, but it's worth looking down to the base of the plant as well as enjoying the lofty blooms. Suckers, basically growth from the rootstock, often appear at this time of year and have the potential to weaken the overall growth if not dealt with promptly. These vigorous shoots are best removed by pulling off, rather than cutting.
Great herbs for containers
Summery weather makes herbs all the more appealing, both in the garden and in your cooking. If you've don't have a well-drained soil and a sunny spot in your plot, why not make a herb planter using multi-purpose compost with added grit and plenty of drainage? These tasty herbs also look gorgeous, perfect for putting on a sunny doorstep!
Thymus vulgaris
Salvia officinalis 'Compacta'
Ocimum minimum
Origanum vulgare 'Compactum'
Thymus serpyllum 'Elfin'
Salvia officinalis 'Tricolor'
Rosmarinus officinalis 'prostratus'
Ocimum basilicum
Allium schoenoprasum
Origanum 'Norton Gold'
Get more tips and advice from Pippa on her website, or why not become a member of Countryside and receive her monthly advice straight to your door!