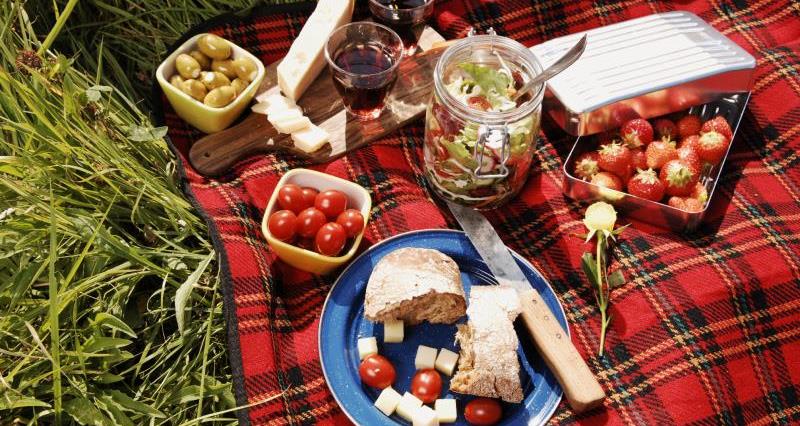 Picnics are growing in popularity; it is estimated that 94m take place each year and that 70% of Brits make the most of the summer sun with a picnic.
National Picnic Week takes place between the 16 and 25 June and aims to inspire the public to get out and enjoy the British summer with a picnic, friends, and tantalising recipes. With a heatwave expected throughout the week National Picnic Week's organisers are expecting this year to be the biggest in its history.
In a time of economic uncertainty and with living costs outweighing wages, picnics offer the perfect alternative to dining out. Preparing your picnic at home with friends is both great fun and can save a fortune.
It's also a great opportunity to select some of our great British produce and look out for the Red Tractor logo to ensure the food is from the UK and is therefore of the highest quality.
Adam Cox, Founder of National Picnic Week, says "With a heatwave expected, we're expecting more picnics during National Picnic Week than ever before. I'd recommend in addition to taking a wide variety of food and a nice large blanket to bring the sun tan lotion. We want the UK to celebrate the very best of our parks, beaches and scenic sites so get organising your picnic now!
"Picnic Week is all about coming together and trying something new, getting friends and families out to the best places that the UK has to offer. Add some variety to your picnic by taking three foods you have never taken to a picnic before," urges Adam Cox.
For more information, recipes, tips and ideas, click here.
Click for more on Back British Farming and Red Tractor.