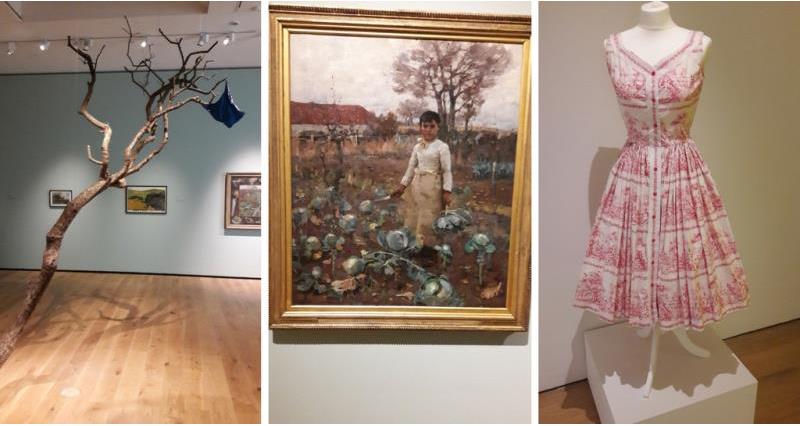 A new exhibition looking at the artistic forces that have formed our notions of the rural idyll has opened at Warwickshire's Compton Verney house.
Bringing together Old Masters and contemporary artists whose work spans nearly four centuries, Creating the Countryside is a provocative exploration of the artistic, social and political forces that have played a role in how we view our 'green and pleasant land'.
It sees historic works alongside contemporary pieces by painters, photographers, sculptors; even video game makers.
Drawn from galleries and private collections across the UK, works by artists including John Constable, Thomas Gainsborough and George Stubbs are joined by pieces from Grayson Perry, Mat Collishaw and Anna Fox/Alison Goldfrapp to present innovative pairings which offer new perspectives on our relationship with the countryside.
By creating a series of encounters between historic and contemporary works, Compton Verney curator Verity Elson, together with Dr Rosemary Shirley of Manchester School of Art, are hoping to expand the traditional view of the countryside and draw attention to the complexity of what is before us, revealing how so often our vision is culturally directed. From high art to propaganda, Constable to the country cottage jigsaw, these representations of the countryside all contribute to our understanding of the rural.
"As more of us live in towns and cities, the idea of the countryside as a restorative place of escape shapes the popular image of the landscape," says Verity. "The exhibition offers the opportunity not only to explore where these associations come from and how they have been expressed by artists over the centuries, but also to think about how these imaginative connections to the countryside are reflected in the world around us, whether that's in advertising, nature writing, magazines or on television."
Creating the Countryside at Compton Verney, Warwickshire, runs until 18 June 2017.
Further information