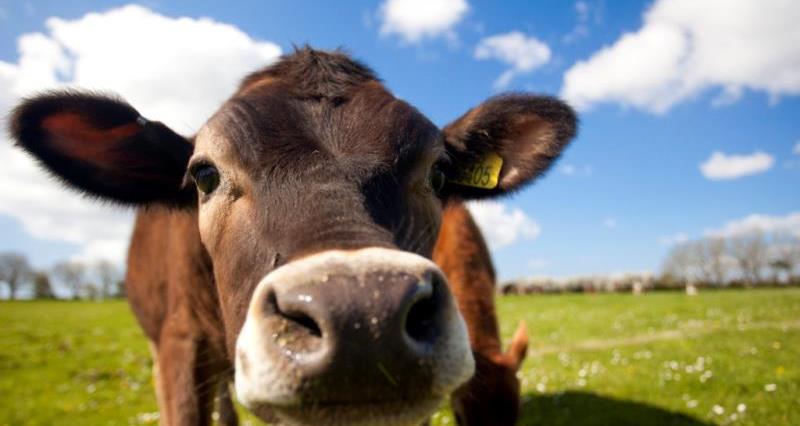 Whether it's on your cereal, as part of your porridge, in your tea, as a yoghurt, as delicious ice cream or as part of a great British cheese sarnie, British milk and all its wonderful products are an established favourite.
What can you do to back British dairy farmers?
Buy more British dairy products, especially by choosing British cheeses, yoghurts and butter.
If you don't see these British products clearly on the shelves then ask for them. Be informed and speak to a shop manager if you are unsure about the products you are buying.
The same is true for food services.
When dining out in restaurants or cafes keep an eye open for British food on the menu and don't hesitate to ask your favourite eateries to support British dairy farmers by serving fresh, delicious British products.
Check out this simple but comprehensive shopping guide to backing British dairy.
Other ways you can get involved in backing British dairy
There are some great ways in which you can back British dairy farmers. Use the links and videos on this page to share to social media (we've some great tips here on what to share and how to shoot video on your phone).
Give us a mention in your social posts and we'll retweet, like and favourite.
Key NFU social media accounts:
Did you know that every day one cow produces 25 litres of milk? This short video from our suite of teaching materials explains more.
Key environmental achievements by British dairy farmers over the past decade:
a 24% reduction in greenhouse gas emissions associated with milk production

a 24% improvement in water efficiency

an 18% improvement in energy efficiency

85% of HDPE milk containers now recycled

A decrease in the proportion of waste sent to landfill from 35% to only 4%.