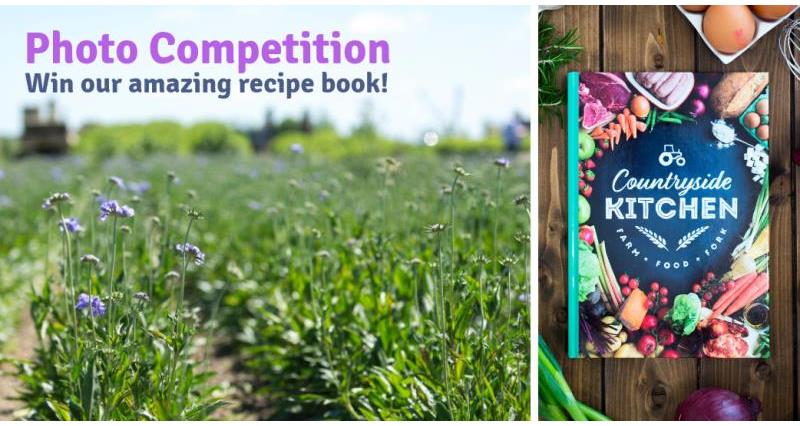 Enter our NEW #BackBritishFarming competition to win a copy of our amazing recipe book!
From today until the 22nd October we want you to send us your best photos of the British countryside. Our favourite photos will be posted on our Instagram page as a poll, where the our recipe book will be awarded to the photo with the most votes.
To take part, all you need to do is upload a photo onto your Instagram account that shows off British farming or British scenery. When you upload your photo, make sure to tag us at @NFUcountryside and include #BackBritishFarming in your description to be entered.
Psst. If you want some great advice on how to take amazing pictures, check out our guide here.
How to enter:
Need Inspiration? Here are our top 3 photos from our summer Instagram competition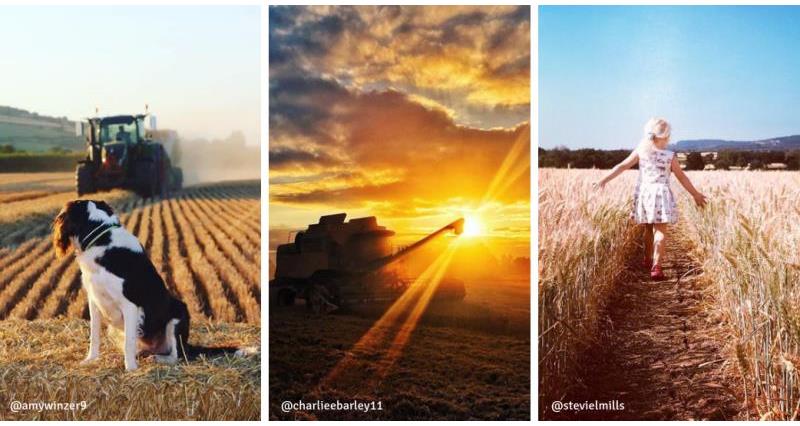 Tips for the perfect shot...
Our in-house graphic designer, Toby Lea, has put together his top tips on how to take the best photos for Instagram:

The best camera is the one you have with you
Smart phones are capable of some great photos, and let's face it, having any camera with you is better than none.

Keep it clean
Give the lens a wipe before you take a photo, you don't want a bit of pocket fluff ruining your shot.

Don't be lazy, zoom with your feet
Don't use the digital zoom, it'll just reduce the quality of your photo. Instead, get closer.

Light is your friend - the built-in flash isn't
Always aim to use natural light. If you need to shoot indoors do it next to a north facing window where the light will give you a soft even light. Avoid the built-in flash, it's unflattering and will wash out your colour.

Steady now
Take your time, a steady hand makes a nice crisp photo, so take a deep breath, exhale slowly and shoot. If you're still ending up with blurry photos use your surroundings, get your elbows on a table or lean against a wall.

Composing a masterpiece
When framing your shot, use the rule of thirds, in the settings menu on most smart phones you will have an option to turn on the grid, use this to position key elements on the lines and your photos will instantly improve.

Shoot from the hip... or the floor
Well not all the time but do try different angles to make it more interesting. Most photos are taken from chest height so they all have the same perspective, try getting down low or up high. It won't hurt to take more pictures than you need!

Terms and conditions
The competition is open to residents of United Kingdom only, excluding NFU employees, their families, agents or anyone else professionally connected with this promotion.
Participants must be 16 years or over.
Entry to this competition is free.
The competition is for the best photo depicting farming or the countryside.
There will be 1 winner of the competition who will be selected from a shortlist by a public vote held on Instagram.
There is one prize of a Countryside recipe book. 
In order to enter, participants must upload an image to Instagram using the #nfucountryside and tag & follow @nfucountryside between 11:59 hrs on 08 October 2018 and 11:59 hrs on 22nd October 2018.
All submitted images must be taken by yourself. Any persons pictured must have consented to their image being shown in the submitted image. You confirm that you have the consent of any such third parties who may be pictured in your image to share their image with us because this is personal information. You also confirm that when you upload your image to Instagram you have made the information in our privacy policy available to them. This is important because our privacy policy sets out how we collect and process personal information and it can be accessed here, www.nfuonline.com/privacy-policy. NFU reserves the right to request proof of such consent from any such third parties.
You may submit as many photographs as you wish. All entries are verified and duplicate entries will be removed.
Previous entries to the NFU countryside photo competitions will not be counted.
NFU cannot acknowledge receipt of entry and no entries will be returned.
The [insert number] best images which depict farming or the countryside will be selected for the shortlist of photos. The photos to be shortlisted will be chosen by an NFU representative whose decision is final. The shortlisted photos will be posted on the @nfucountryside Instagram account on 24th October 2018, where the winner will be decided by the public based on the highest number of votes.
Voting will end on 25th October at 11:59hrs.
Only 1 vote is allowed per Instagram account. Multiple votes will not be counted.
The winner will be notified by direct message on Instagram on 26th October. To receive the direct message, the winner's Instagram account must be set to "public". The winner will be asked to respond by return direct message with their postal address. If the winner is unable to be contacted within 14 days of the competition's closing date, the NFU reserve the right to offer the prize to a runner up, or to re-offer the prize in a future promotion
Copyright in all submitted photos remains with the respective entrants. However, by entering this competition you grant a perpetual non-exclusive licence for NFU to use any submitted entry on any of their websites, in print and on publicity materials without prior notice. The NFU may contact you via private message on Instagram.
Please note, we are required to make the name and country of residence of the winner available publicly.  [We may also ask you to take part in additional publicity.]
The winner's names and counties will be available on request by writing to
[email protected]
and may also be published online and on social media.
The NFU reserves the right  not to take into account any photograph it deems in its sole discretion to be inappropriate for the Competition or in any way compromise the integrity and/or reputation of the Competition and/or the NFU without notice or explanation. Entries featuring any infringing, threatening, abusive, obscene, pornographic or unlawful content will not be valid.
The NFU reserves the right to amend these terms and conditions or to cancel, withdraw or amend the promotion at any stage, if deemed necessary in its opinion, or if circumstances arise outside its control.
The NFU does not accept responsibility for lost, delayed or fraudulent entries.
Entrants' personal data will be collected, held and processed by the NFU (as data controller) for the purpose of administering this competition. Please  note, your name and country of residence may be disclosed publicly if you win this competition.  Our online privacy statement (www.nfuonline.com/privacy-policy) explains more about how we use your personal data.
If any provision of these terms and conditions is held invalid by any law, rule, order or determination of any court of a competent jurisdiction, such invalidity shall not affect the enforceability of any other provision not held to be invalid.
The promoter is the National Farmers Union, Agriculture House, Stoneleigh Park, Stoneleigh, Warwickshire, CV8 2TZ.
By entering this competition you agree to abide by Instagram's terms and conditions of use. You agree to a complete release of Instagram from all claims and liabilities.
This promotion is in no way sponsored, endorsed or administered by, or associated with, Instagram.
All entrants agree to be bound by these terms and conditions.
The promotion is subject to the laws of England and is subject to the exclusive jurisdiction of the English courts.