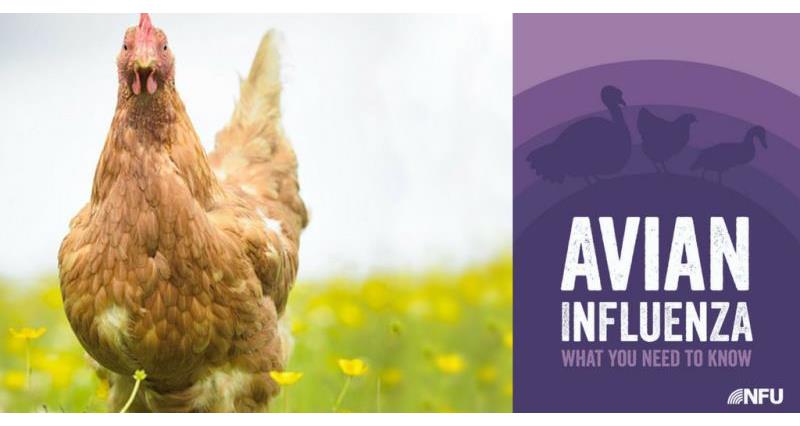 Biosecurity and vigilance are the two watchwords for poultry keepers this month, as the threat of bird flu in the UK remains very real.
On the 12 January, an AIPZ (Avian Influenza Prevention Zone) was put in place in areas around Dorset and, on 22 January, it was widened to apply across the whole of England. On the 25 January, the Welsh Government also implemented an AIPZ. The AIPZ is not a housing order (at present) but does mean poultry keepers (regardless of bird numbers) must adhere to the following:
All bird keepers in England and Wales should:
Ensure the areas where birds are kept are unattractive to wild birds. For example, by netting ponds and by removing wild bird food sources.
Feed and water your birds in enclosed areas to discourage wild birds.
Minimise movement in and out of bird enclosures.
Clean and disinfect footwear and keep areas where birds live clean and tidy.
Reduce any existing contamination by cleansing and disinfecting concrete areas, and fencing off wet or boggy areas.
Keepers with more than 500 birds are required to take extra biosecurity measures, including restricting access to non-essential people, changing clothing and footwear before entering bird enclosures and cleaning and disinfecting vehicles.
Countryside poultry expert and backyard keeper Andy Cawthray says: "Regardless of the size of your poultry-keeping venture, be it a few birds in the back garden, a hobby breeding setup or something more substantial, it's absolutely paramount that you familiarise yourself with the current avian flu situation and the requirements of the prevention zone.
"Biosecurity applies to everyone, and with Wales now following England in driving preventative measures, it's in everyone's interest to comply, and avoid putting fellow poultry keepers' flocks at risk."
Prompt reporting of any suspicions of AI within your own poultry flock is vital and should be made by calling 03000 200 301.
More information and full details of the AIPZ can found on the gov.uk website and at countrysideonline.co.uk