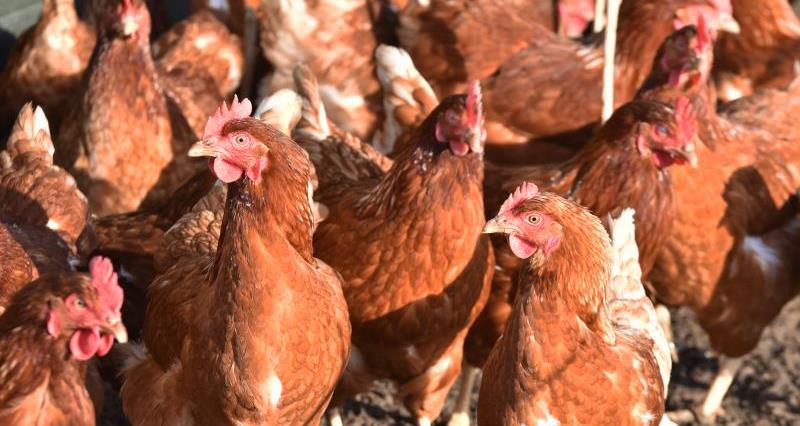 Newcastle Disease affects chickens and other captive and wild birds and has been confirmed in 13 cases so far across Europe.
Areas of Belgium – East and West Flanders – and Luxemburg have been infected with the highly pathogenic strain of the disease picked up in June after outbreaks first began in April. In addition to this, the Netherlands and Germany are also considered to be at risk.
The threat level in the UK has been raised to medium by Defra, which is working with stakeholders across the country to raise the awareness level of the disease.
Commercial poultry keepers should administer appropriate boosters and remain vigilant in biosecurity practices, whereas those smaller poultry flocks and backyard keepers are being asked to enhance biosecurity.
How to spot Newcastle disease
As the disease develops affected birds may show some of the following signs:
respiratory distress such as gaping beak, coughing, sneezing, gurgling, rattling
nervous signs characterised by tremors and paralysis and twisting of the neck
unusually watery faeces (diarrhoea) that are yellowish-green in colour
depression
lack of appetite
Affected hens may also suddenly produce fewer eggs. Eggs that are laid may be soft-shelled.
The disease may lead to intense clinical signs, with a sudden onset leading to likely death. Or it may have a lesser affect, with breathing problems and lower egg production the only detectable clinical signs.
NFU poultry adviser Aimee Mahony said: "Defra's updated outbreak assessment has increased the UK's risk of an incursion of Newcastle Disease in poultry to medium. This acts as a timely reminder for all poultry keepers to review their biosecurity protocols. Recent outbreaks of Newcastle Disease in Belgium have occurred in smallholder and commercial flocks, so whether you have one chicken in your back garden or a larger enterprise it's important to ensure you have the necessary precautions in place to help prevent disease."
Find out more about Newcastle Disease at gov.uk