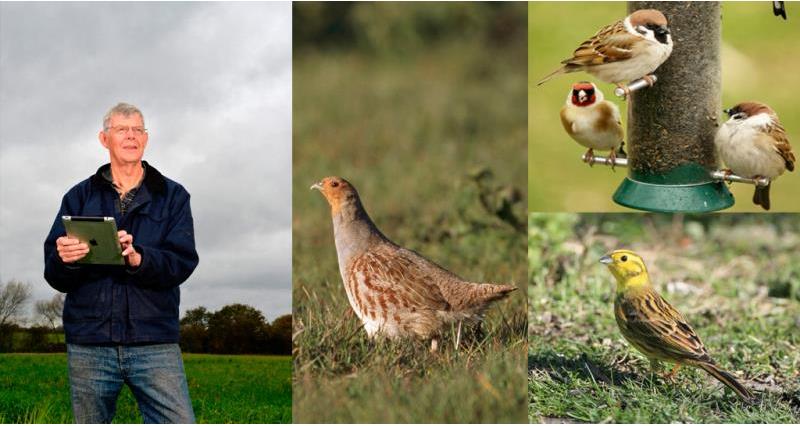 Dust off your binoculars and prepare for the 2018 Big Farmland Bird Count (BFBC) which is back for the fifth consecutive year.
Starting on Friday (February 9), the week, organised annually by the Game and Wildlife Conservation Trust (GWCT), highlights the good work done by farmers and gamekeepers in helping reverse the decline in farmland bird numbers.
You can get involved on any day by spending 30 minutes recording the species and number of birds seen on one particular area. Choose your own location with a good view of approximately two hectares. You'll be asked to record the types of habitat and cropping on, and next to, your count site.
The GWCT recommends that the site is close to an area of game or wild seed mix where supplementary feeding takes place. Counting should take place at first light as this is when the birds are most active, however, it is more important that you take part, so timings should suit you.
Submit and compare your results
Once you've completed your count, submit the results online or use the app on your Apple and Andriod devices. If you've taken part in the count in previous years you will be able to compare your previous results online. To help identify birds on your farm, the GWCT has a free farmland bird identification guide available to download, and will run identification days in January and February.
GWCT has prepared farmland bird species profiles offering essential information about habitat, feeding, and beneficial management. There's also support available from the Campaign for the Farmed Environment (CFE).
What might you see?