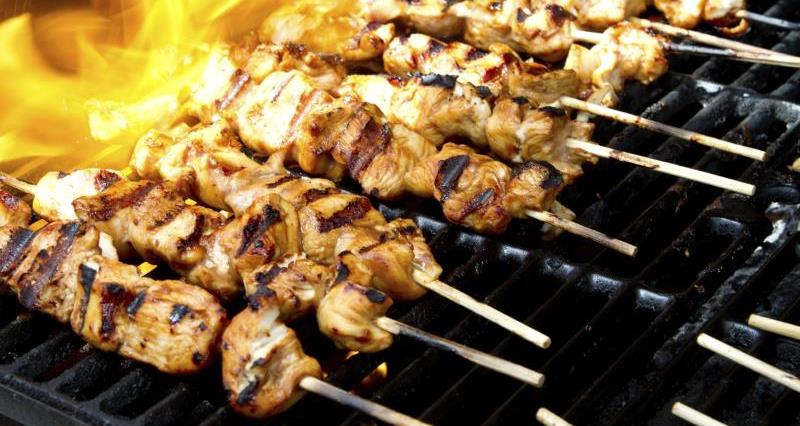 With Britain in the middle of the hottest summer it's seen for 12 years, families across the country have been busting out the BBQ.
If you haven't quite aced your grilling technique check out these top tips from Firemizer on how to become the next best BBQ master this summer…
1. Lid on, or lid off?
It's difficult to decide whether your food is better off being cooked with the lid on, or the lid off. It is suggested that if your food will cook in under 30 minutes, then you should cook with the lid off. Any food that takes longer than this is better off being cooked with it on, as it will keep the food moister and less heat will be wasted.
2. Pick your sauce wisely
Before you kick things off, get saucy! What sauce is the best accompaniment for which meat? Choosing the right sauce will take a bland BBQ to the next level. If you're throwing supporting England with World Cup themed event make sure to stock up on ketchup and classic mayo to fit in with your colour scheme! Or why not be rebellious and go with a classic flavour from your sweep stake country!
3. Be an eco-champion
You can still be the king of the grill and be eco-friendly too! Using the one-of-a-kind Firemizer, your barbeque will burn for longer and use less fuel. By spreading the heat evenly, Firemizer ensures all your fuel is burnt, which reduces waste and ultimately saves you money. The simply designed piece of mesh grid is placed at the base and your coal will lay just on top. Firemizer will make those summer evenings last longer and be more enjoyable, with less waste, less emissions and less expense-spared – win-win!
4. Tongs
Get yourself a decent pair of barbeque tongs, and then the rest is easy! The dreaded part of a barbeque is losing food to the fire. Instead of rummaging through the coal at the end of the evening, or helplessly poking at the stray sausage in a desperate attempt to save it, purchase a trusty pair of tongs and make your al-fresco event stress free.
5. Timing is everything
Ensure you have the meat prepped, your sides at the ready, and your guests hungry! Planning your barbeque will ensure the event runs smoothly and disaster free. Why not chop or marinate your meat the night before, making less for you to do on the day? Barbeques are all about spending time with family and friends, with lots of food, drink, and laughter.