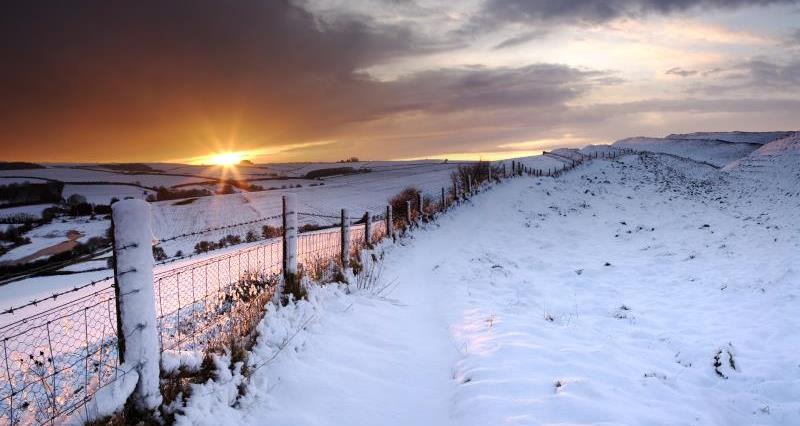 As heavy snow and freezing temperatures sweep the nation, farmers up and down the country are working hard to ensure animals are looked after, deliveries can continue and communities can function as close to normal as possible.
NFU President Minette Batters said: "Farmers are pivotal in the rural community, particularly during times of adverse weather, and they will be playing their part to help clear roads, unfreeze water pipes and provide emergency help to those in need, all while caring for their own business and livestock.
"Most businesses suffer during a cold snap and farming is no different. The NFU is supporting its members to ensure that they have the information to remain safe during this time of severe weather.
"Rest assured, farmers and growers will still be working round the clock to ensure they are able to provide the public with a safe, affordable, traceable supply of British food."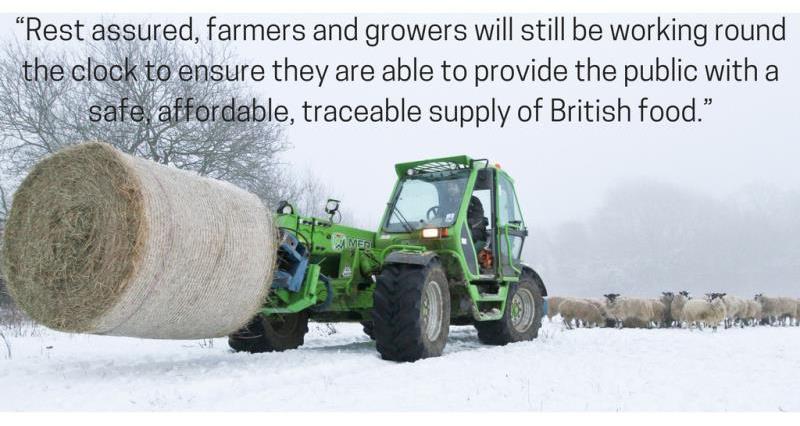 Tim Price, rural affairs specialist at NFU Mutual, said: "Farmers across the UK are facing huge difficulties to look after livestock in the worst UK-wide winter weather we have seen for over a decade.
"In the areas which have had heavy snow and temperatures falling below -10c, farmers are facing a massive challenge to get fodder to sheep and cattle which are out in the fields or housed in remote buildings.
"Scotland and the north east of England are currently the worst affected regions with deep snow still falling and drifting in high winds. Unusually, there has also been very heavy snow in Devon and Cornwall - including low lying areas which rarely see snow.
"Many farmers are doing their bit to help villages and towns cut off by snow by using their tractors to snow plough roads - and as part of our support for the countryside, NFU Mutual is pleased to provide cover free of charge for them to provide this as a community service.
"We're also calling for the public to avoid using rural roads unless it's absolutely necessary."