Did you know that the food and farming industry is worth £113 billion and employs almost 4 million people? Back British Farming Day 2018 celebrated this success.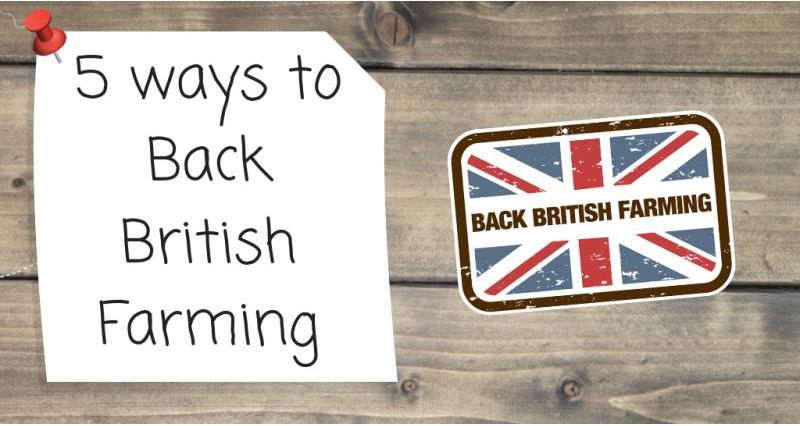 With Brexit negotiations ongoing there has never been a more important time to get behind British farming. Back British Farming Day (12 September) highlighted the importance of British food and farming, with 140 MPs showing their support for the farming industry.
There are lots of reasons and ways to Back British Farming – but on a day-to-day basis, here is what you can do to make a difference.
1. Buy British
Use our sourcing guide to find out where you can buy delicious, British food.
Look out for the Red Tractor logo with a union flag to know you are buying safe, high quality and traceable British food
2. Eat with the seasons
3. Care for the countryside
British farmers are custodians of around 75% of the British countryside. Whilst out enjoying the countryside, make sure you take your litter home, follow the countryside code, and if out with your four legged friends, keep them on a lead around livestock and pick up after them
4. Become a campaign supporter
Sign up to our monthly e-newsletter for regular updates on our campaign activities, British food and farming inspired news and competitions and handy tips on how you can back Britain's farmers and growers. If you're already a subscriber, tell your friends and family to sign up too!
5. Follow us on social