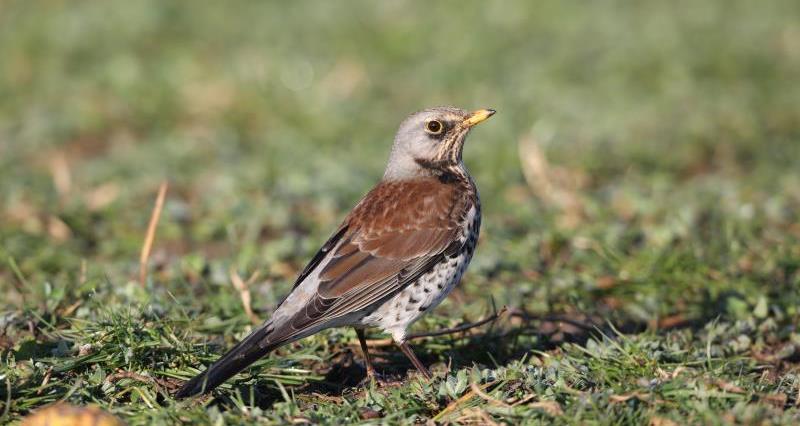 A record-breaking number of farmers took part in the fifth successive Big Farmland Bird Count, which took place between 9 and 18 February.
Results show more than 1,000 farmers recorded 121 species across 950,000 acres during the Game & Wildlife Conservation Trust led count.
The five most abundant birds spotted were starlings, woodpigeons, fieldfares, rooks and chaffinches. A total of 99,712 were found, making up nearly 50% of the total number of birds recorded – a pattern similar in previous counts.
What did farmers see?
The most commonly seen species were blackbirds and woodpigeons, seen by over 80% of participants. Robins, blue tits, and pheasants were seen by over 70%.
1. Blackbird
2. Woodpigeon
3. Robin
4. Blue tit
5. Pheasant
6. Carrion crow
7. Chaffinch
8. Buzzard
9. Great tit
10. Magpie
11. Wren
12. Rook
13. Dunnock
14. Jackdaw
15. Fieldfare
16. Starling
17. House sparrow
18. Goldfinch
19. Long tail tit
20. Mallard
21. Skylark
22. Yellowhammer
23. Song thrush
24. Red leg partridge
25. Collared dove
A total of 25 red-listed species were recorded, with five appearing in the 25 most commonly seen species list. These include fieldfares, starlings, house sparrows, song thrushes and yellowhammers. The most plentiful of these were fieldfares and starlings, which were seen on nearly 40% of the farms taking part.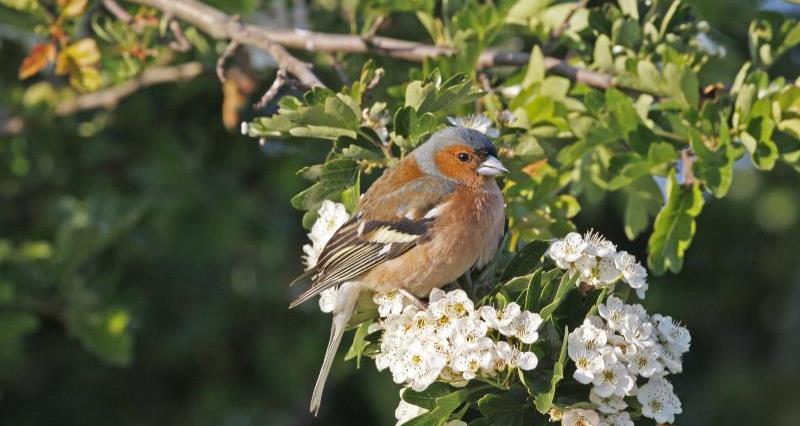 Big Farmland Bird Count organiser Jim Egan said: "To have over 1,000 farmers take part this year, and 2,500 different farmers involved since the count began in 2014, is fantastic," he said. "We can also see from the data collated that 50% of farmers have been helping farmland birds in the recent cold snap.
"This is critical in getting farmland birds, particularly those on the red list, through the winter so they are fit and healthy to breed in the spring. Our research at the Allerton Project clearly demonstrates the benefits of winter feeding. It's great to know that many farmers will also now be providing insect-rich habitat to help provide for breeding birds through the spring and summer months."
NFU President Minette Batters said: "The event highlights how farmers balance food production and the excellent conservation work being undertaken on farms across the country. Over the past four decades, farmers have carried out a huge amount of work to encourage wildlife and are responsible for protecting, maintaining and enhancing 70% of the nation's iconic countryside."