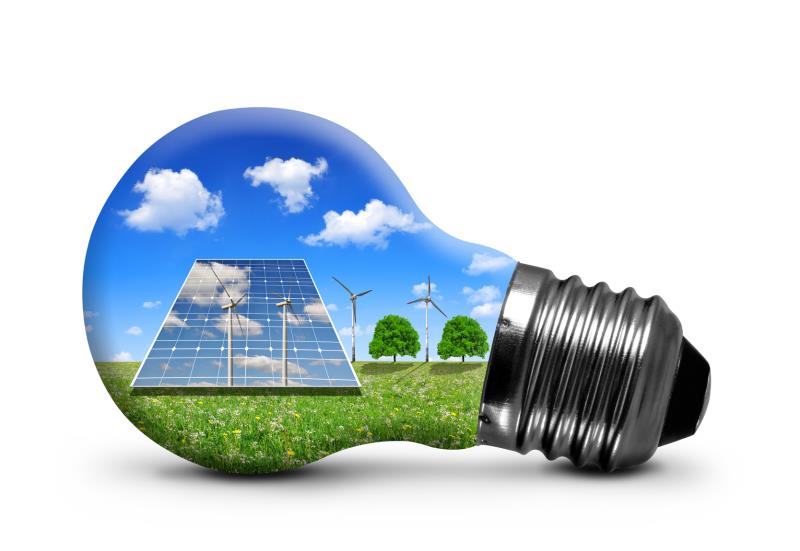 FOOD | ENVIRONMENT | ANIMAL WELFARE | ECONOMY | ENERGY | JOBS

Farmland has been used for both food and energy production for hundreds of years, providing fuel for heating, cooking and traction power, as well as crops and pasture.
Today, more than a third of farmers and growers are using wind, the sun, farm by-products and energy crops to produce clean low-carbon energy. A variety of farm-based renewables already provide electricity and heat for on-farm use, sometimes also supplying local businesses and homes in rural communities.
Greenhouse gas emissions from British farming have been cut by 20% since 1990. Climate-friendly energy produced on farms could reduce UK greenhouse gas emissions by up to 17 million tonnes of CO2 by 2020. Agriculture could be the source of more than one-quarter of national renewable energy needs.
Biogas digesters, wind turbines large and small, solar roofs, solar fields and biomass boilers are all becoming more commonplace in the countryside – and they are very much part of the future of the agricultural economy.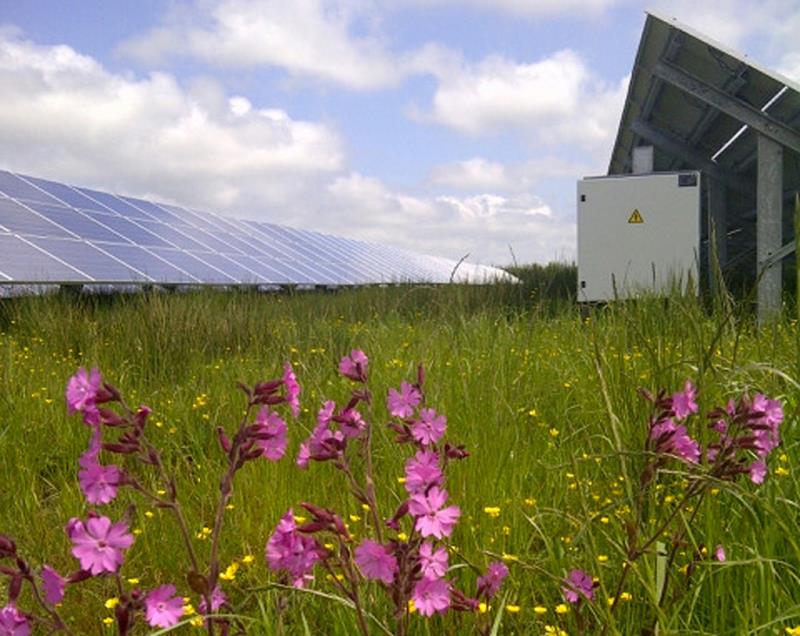 As the environment becomes an increasingly important issue, farmers are finding creative ways to use land efficiently to produce clean energy and maximise ecological benefits. For instance, solar farms can boost biodiversity by creating wildlife refuges and pollinator reserves in the midst of farmland.
Combining solar panels with small livestock such as chicken or sheep are another way is another great example of how farmers maximize the benefits of land used for renewable energy.
The NFU believes that domestic land-based renewable energy can deliver up to a quarter of UK clean energy needs by 2020
Here's a quick look at a two major renewable technologies currently being used on British farms:

Energy from biogas
Anaerobic digestion (AD) is the controlled breakdown of organic matter in a closed 'digester' vessel. The air supply is restricted to stimulate 'anaerobic' decomposition (as opposed to composting, which takes place in the presence of air). After 20 to 60 days, depending on the configuration and internal temperature of the digester, a methane-rich 'biogas' is produced. This gas is commonly used for electricity and heat generation, and may also be upgraded for other applications.
The residual co-product is an odour-free 'digestate' which may be directly spread on the land as a fertiliser. Feedstock suitable for use in the AD process can include:
animal manures and slurries
energy crops such as maize or ryegrass silage and fodder beet
food processing by-products and pack-house residues
food waste from retailers
biodegradable household waste

Harnessing the power of the sun
Growers have a long history of using the sun's energy for growing and drying of crops, and solar power adds a new twist to our relationship with the sun.
The technology (often referred to as photovoltaics or solar PV) involves the capture of light energy from the sun to produce an electric current.
There are three main areas where panels can be installed:

PV panels mounted on top of existing roofs or integrated into new roofs and buildings
Ground-mounted panels deployed on unplanted areas e.g. around field margins
Large arrays of panels across entire fields

PV panels or modules can work for a long time (up to 40-50 years) and require very little maintenance since they have no moving parts. With its relatively modest visual impact, solar PV is regarded by many experts as one of the most environmentally-benign renewable energy technologies.

In numbers...
Take a look at the following fun facts about farmers in the UK contributing to renewable energy production.
Farmers and growers own or host about 60% of UK solar power – over 950 solar farms and more than 16,000 solar rooftops
Britain has nearly 1000 solar farms, which presently generate enough electricity annually to run 1.5 million homes
Farmers are the landlords or owners of the vast majority of onshore wind power – including nearly 2500 medium-sized single turbines
We estimate that farmer-owned wind turbines alone already meet the annual needs of 200,000 households
A modern diesel car driving typical annual mileage could run entirely on vegetable oil or biodiesel from oilseed rape grown on 1.5 hectares of cropland – the area of 2.5 football pitches
Agricultural biofuels for road transport can reduce greenhouse gas emissions by over 50% when compared to fossil fuels
Agriculture plays a substantial role in the supply or fuelling of renewable heating, including over 4000 biomass-fired commercial boilers
¼ of UK electricity is renewable today, and already about 10% of our national electricity production is from the land - wind, solar, biogas, straw, etc.
Bioenergy already provides around 9% of British electricity, onshore wind power about 7%, solar 2.3% and hydro about 2%
More than 1/3 of farmers and growers are using the sun, wind, farm by-products and energy crops to produce clean, low-carbon energy
Farmers are finding creative ways to use land efficiently to produce clean energy and maximise ecological benefits – i.e. solar farms can boost biodiversity by creating wildlife refuges and pollinator reserves in the midst of farmland
Agricultural biofuels for road transport can reduce greenhouse gas emissions by over 50% when compared to fossil fuels