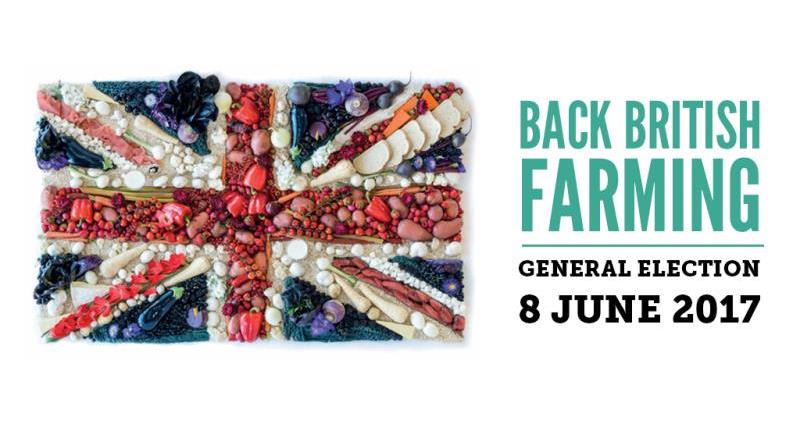 Play your part to make sure British food and farming are at the top of the political agenda
As a loyal Back British Farming supporter, there are lots of ways you can play your part to bang the drum for British farming ahead of the general election.
Did you know that the UK food and farming sector is worth a staggering £108 billion to our economy – more than the aeronautical and automotive manufacturing sectors combined – and represents around 3.9 million jobs?
What can I do?
Share our manifesto
We're asking the future government to do more to tackle important issues facing British farmers - read a summary of our manifesto asks here.
Show your support on social media
Continue to buy local food
Choosing British food means you are buying quality ingredients produced by hardworking British farmers. But buying British food is sometimes easier said than done. Luckily, we're here to help.
Check out our:
Visit a farm on Sunday 11 June
Back British Farming social media cover images
:: Right click on the images below and select 'save picture as' to save the image. You can then upload the images to your Facebook or Twitter cover photo to show your support.
Twitter cover photo

Facebook cover photo

Share this image on your Facebook or Twitter wall